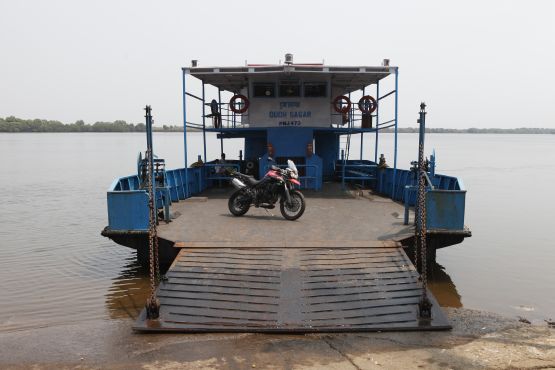 Early next morning, we set out to capture the essential Goa. The churches, the ferry rides, the Casino boats and the famous Dona Paula, or 'dolphin point' as it is popularly known. That meant heading down the NH 17 towards Panaji. The Tiger too seemed very happy about having open roads and fresh air. The sweet sound of the triple permeated the morning as the sun came out and the howl meant that the bridge over the river Mandovi was done and dusted in no time. (Yes, there was a speed limit which we adhered to, it was just the way the Tiger chose to go about it!) With our luck, we found a ferry just waiting to be boarded. Although we didn't catch it, we did ride down to Old Goa.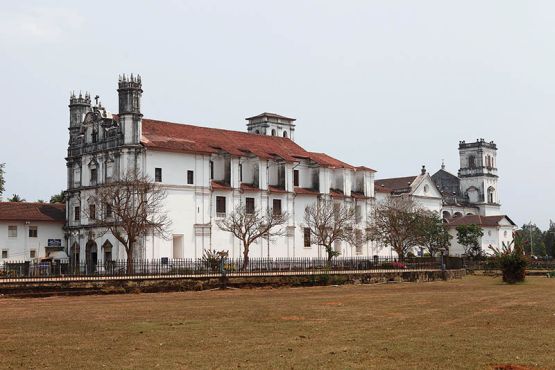 Dona Paula offers a magnificent view of the sea and, if you have the patience, you could climb up to the statue and enjoy an even better view. Miramar beach is just a few minutes down the road and, having found a way on to the shore, it let us have a bit more fun that we originally intended. Although it was sweltering, having the Tiger set free on the sand was quite a fun time. Also, at that time of day, the beach was deserted. We had to end rather quickly as there was much more to do. A quick stop at the Mapusa market for the ritualistic breakfast at St Xavier's Café and we headed out of Goa towards Ratnagiri.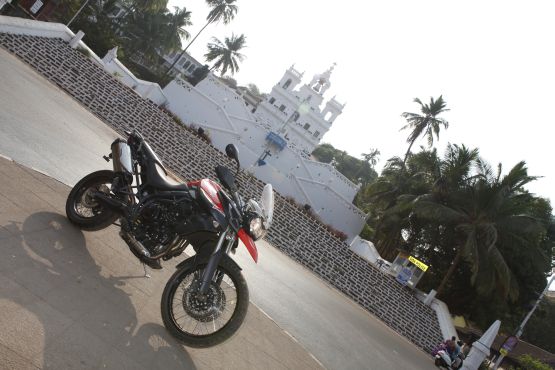 Apart from a crowded town on the way, the roads are open, winding and very engaging. The Tiger leapt into its element and quickly piled on the pace. The sweeping corners were tackled in its stride, with fourth and fifth gears both playing the dynamic duo. Unleashing close to 100 horses feels extremely satisfying and the sensation of the way they gallop forward results in some seriously quick acceleration for a big, dual-purpose bike with blocks on its tyres. It always let me feel well in control and it let me exploit its potential every chance I got.