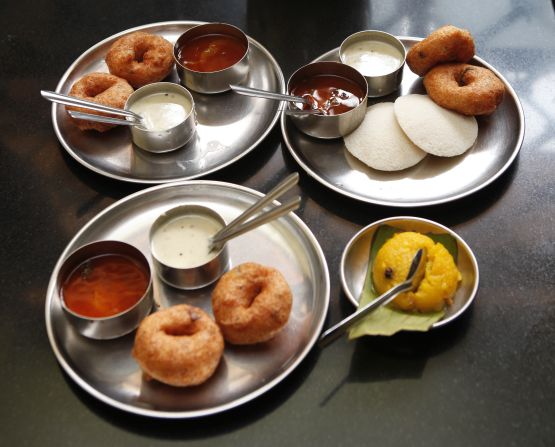 The next morning was an early start and we were all set to hit the coast. Udupi is a small city close to Mangalore and Manipal. Moreover, it is the synonym for a typical south Indian restaurant. The signature medu vadas, or bondas, idlis and dosas, accompanied by coconut chutney and a spicy sambar make for a good meal any time of the day! A coffee after it all makes it easier to get on your way and lose the craving for even more. Mitra Samaj, an extremely popular restaurant in the area, gave me exactly what I needed. There's something about south Indian food and me, personally. I never can seem to get enough of it! After five-odd orders, we began to head out, rather reluctantly, but not before we came upon a magnificent rath (chariot) near the temple. Its colours and sheer size have your gaze riveted until your brain manages to actually process what sort of detail has gone into making something of its kind.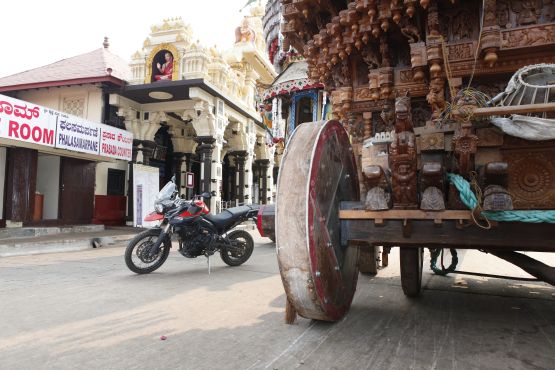 Back on the road, we headed up the beautiful coastal highway – palm trees on one side and the sea on the other. The wind was strong and quite warm as we made our way towards one of India's most popular holiday destinations: Goa. The entire route would feature stunning scenery and, needless to say, some fantastic photo-ops. Every now and then, there was an opening leading directly to the sandy shore, marked out by a stall with coconuts and other refreshments. We made a stop whenever we could. The torrid heat and the winds quickly get to you, so a stop is sort of mandatory. The place we stopped at was literally a few feet away from the water and the camera phones were put to work. The nectar of a dozen coconuts later, we were off again.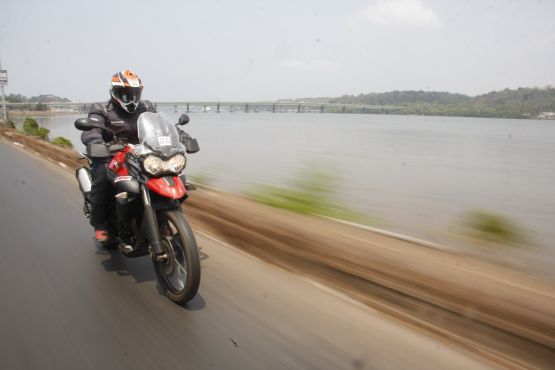 The Tiger was a dream come true on this stretch. Throttle wide open, I gunned it down the empty straight and it hit unmentionable speeds in a jiffy, without so much as flexing its paws. It felt extremely stable and sure-footed and the little fairing up front makes you tuck in just ever so slightly to completely avoid the hot wind blast, which gets even more potent with rising speeds. The distance left to complete was fast diminishing with the odo changing so fast, it makes you wonder if time is playing games with you.
The next big spot on the map was Karwar, a naval base and beautiful coastal city. The dockyards made for quite a sight, although we couldn't spot any ships. The seafood in Karwar is not just famous, but also extremely affordable. Coincidentally, it was lunch time, the temperature was soaring and we felt the need for a break, guessing the Tiger could use a break too, and we were more than happy to stop at a popular seafood restaurant, Hotel Amrut, to sample some of the local delicacies. With lunch taken care of, we made our way to one of our most-awaited destinations in a while.