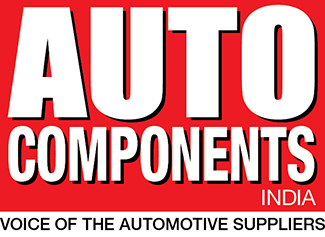 Auto Components India, is the fourth automotive title from Next Gen Publishing which also brings out Car India, Bike India and CV magazine. As the name denotes, the new magazine will primarily focus on the end-to-end value chain of the automotive components industry and allied segments such as machine tools, service tools, testing equipment, consumables and IT. In covering these sectors, ACI does not exactly neglect OEMs. Under the 'technology' and 'innovation' sections, recently launched vehicles are analysed with respect to contribution from vendors.
Do send us your views and comments. ACI aims to offer a 360-degree perspective of the industry. In this 2.0 world, more often than not, it will be you who will tell us what you want to read and hopefully, write for us as well. One of the ways to get in touch with us is through our spanking new website www.autocomponentsindia.com Digital ezine version of Auto Components India Magzter – available.
The Team
Bhargav TS (Acting Editor), Marzban Jasoomani (Publisher)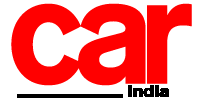 CAR magazine, overwhelmingly acknowledged as the world's best car magazine, has driven into India under the name of CAR India. Explosive and vibrant, as well as serious and sensuous, CAR India has been launched to satiate the discerning automobile enthusiast who knows his radiators from his air filters. Full to the brim with spectacular international stories, fantastic Indian features and the hows and why about motorsport the world over, CAR India is for the insightful. Stories coupled with incisive analysis take the reader behind the scenes to explain the "Why" behind the "What," all this accompanied by stunning visuals courtesy award-winning design and publicity. CAR India is an authoritative automobile magazine, written for people with a burning passion for anything on four wheels. At the helm of CAR India is the very experienced Aspi Bhathena, one of the most respected names in the Indian and international motoring journalism.
Online version
CAR India has an online extension which goes beyond the print magazine, it aims to provide a whole host of interactive tools and multimedia content for its viewers, to engage with the CAR India team and fellow automobile enthusiasts. Visit www.carindia.in for more.
Our Objective
CAR India prides itself in being an enthusiasts' magazine. It calls a spade a spade. Our objective is to enthrall the reader with imaginative stories and features, month after month. We will go anywhere, and any distance to drive a car.
Our Mission
With its authoritative features, breathtaking visuals, award-winning design and vibrant colours, CAR India is set to redefine motoring journalism in the country.
The Team
Aspi Bhathena (Editor) , Marzban Jasoomani (Publisher)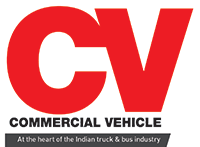 From a low-profile, functionality first aspect the Indian Commercial Vehicle industry has made startling progress to become the cynosure of many a global major's eyes. However this success story has seldom received the attention it deserves. Not only does the path breaking Commercial Vehicle attempt to set the record straight, it represents a hat-trick of sorts for Next Gen's automotive division. Joining forces with Car India and Bike, Commercial Vehicle will provide clear, in-depth and differentiated content for readers across the spectrum of the automotive industry.
With its team of dedicated professionals who clearly understand what makes the industry tick, the magazine will span the entire Commercial Vehicle universe. The coverage will not be restricted to trucks, buses, utility vehicles three-wheelers and tractors. We understand that the serious player in the industry also needs to know about components, logistics, infrastructure and construction equipment. Readers will further find the road tests, interactions with key industry players, user tips and international perspectives much to their liking. Commercial Vehicle has a very able man at the helm-Bhushan Mhapralkar. As one of the doyens of Indian automotive journalism, his expertise provides a ready head start for the new magazine.
Commercial Vehicle is a business magazine with a difference. The 360-degree value proposition of the magazine is aptly delivered with a healthy mix of business reporting and user-focused content. It also is available online www.commercialvehicle.in
To be the voice of the Indian Commercial Vehicle industry. We will do whatever it takes to attain that position and retain it .
Bhushan Mhapralkar (Editor) 
Marzban Jasoomani (Publisher)