The Showa suspension was reasonably compliant, and has plenty of potential for fine-tuning. Reports from the States suggest the RX is well up to a more aggressive dry-track pace too. Better hope so, given that American pilots Geoff May and Aaron Yates are racing the bike in World Superbikes this season. Such high-profile R&D seems bold but typical of Erik Buell.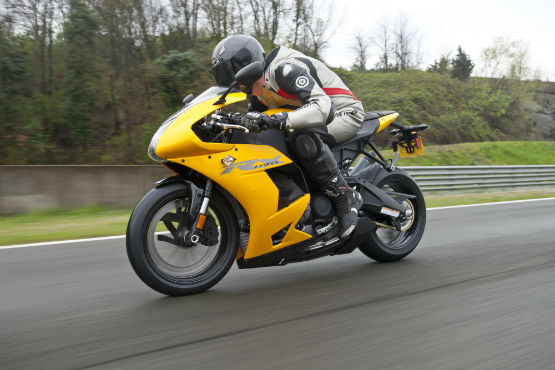 Another of the RX's trademark Buell features that couldn't be fully tested in the damp was the perimeter front brake, but the single disc and its eight-pot Nissin calliper gave excellent feel and more than ample power in the conditions. (Especially given the lack of ABS, which is due later this year.) Let's hope the larger rotor and cooling scoops have cured the old Buells' tendency to warp discs. This set-up certainly looks a lot more up to the job.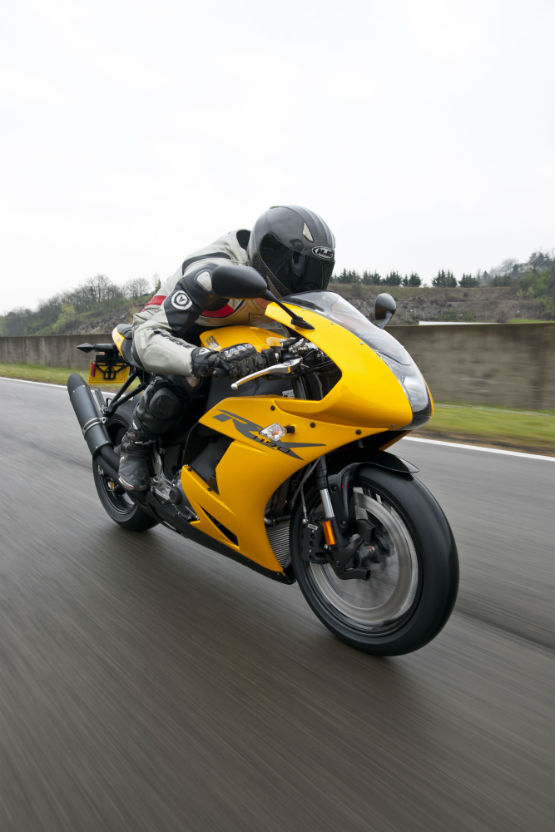 So Erik Buell and his team have more work to do, but they've come a long way in creating the 1190RX. Being free of Harley-Davidson seems to have allowed Buell to concentrate on developing his bikes the way he wants, rather than dancing to someone else's tune. The Buell 1125R launch in 2008 was marred by bikes that ran erratically, were difficult to set up, and broke drive belts. By contrast, the EBR worked well immediately and hesitated only when I stayed out too long and ran low on fuel.
Only putting the RX directly against its closest rivals will show whether the 1190RX can match the best from Europe and Japan. But on this evidence it won't be far away, and it seems very competitively priced for a bike built in such small numbers. The RX is certainly the best sports bike yet from America. Erik Buell might yet face a few more dips in the road, but he's back and his firm's future has surely never been brighter.