That wasn't an issue at Varano, as the engine fired up with a bark from the single silencer, and I prepared to tackle the damp circuit on shiny new Diablo Rosso Corsas. At least the R's advanced electronics package includes a traction control system, though, disappointingly, it can't be adjusted on the move. We set it to 14 of 21, the recommended rain setting, and I released the rather heavy-action clutch to head out on to the track.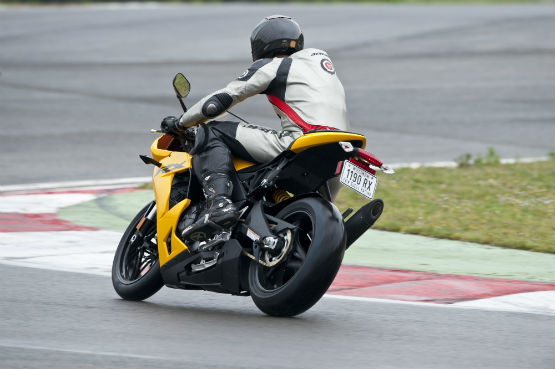 The RX doesn't have ride-by-wire, relying on a system developed by EBR around a pair of 61-mm Dell'Orto throttle bodies, with twin injectors per cylinder. They've done a good job because throttle response was light, yet even with those huge pistons thrashing up and down the bike pulled very sweetly and crisply, both from around 6,000 RPM in normal use and when exiting the slower turns, where the lack of grip and tall gearing meant revs dropped below four grand.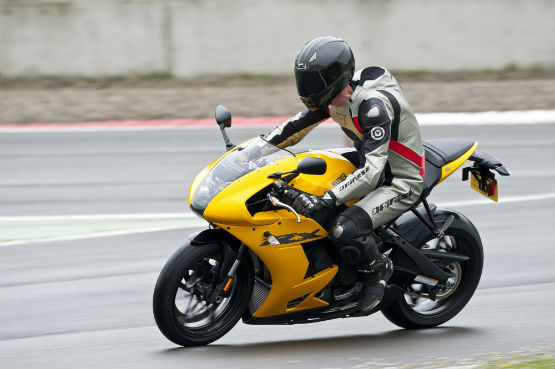 The traction control system worked well, allowing some wiggles of the rear Pirelli, but helping me avoid being launched half-way to nearby Bologna when I got too enthusiastic exiting the faster chicane. Occasionally the system cut in to limit forward progress on the straights, too, but most of the time the RX found enough grip as it thundered towards a claimed top speed of 300 km/h.