More to the point the bike was grunty enough to feel both quick and easy to ride. It makes at least 80 per cent of its maximum torque all the way from 4,500 RPM to the 11,500-RPM red-line. Not surprisingly, given its cylinder dimensions, the RX feels more 1198 than 1199; lacking the Panigale's top-end charge, but hitting harder through the mid-range, which should be of value on the street as much as the track. There's a bit of vibration at higher revs, which didn't worry me but might be an issue on a longer ride.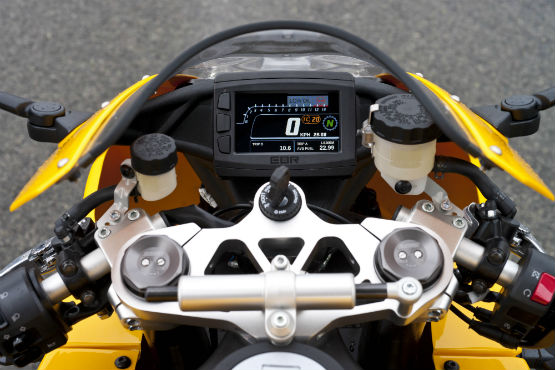 The neat display doesn't have progressive shift lights, which would sometimes be handy although the close-ratio gearbox worked smoothly enough, and the engine was grunty enough, that clicking into another cog slightly early didn't seem to lose time. The lack of a quick-shifter was slightly surprising. That heavy hydraulic clutch will be hard work in town, but for track use the slipper unit worked well. And unlike Buells, including the 1125R, with their troublesome Harley-style belts, the RX has chain final drive.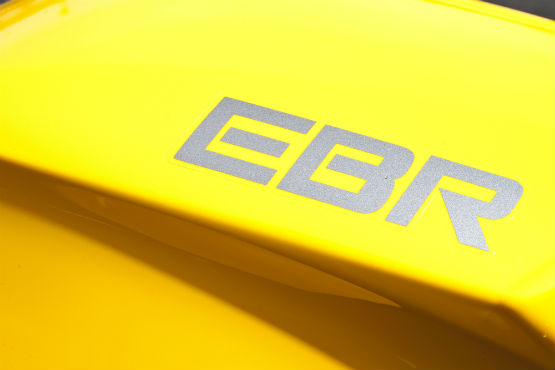 The influence of those old Buell models is welcome in the chassis, which was very promising although the track didn't dry enough to allow a full evaluation. The bike is short and compact, with a stubby 1,409-mm wheelbase, but I wasn't cramped despite being tall. In Buell fashion its steering geometry is racy, with 22.4 degrees of rake and 96.5 mm of trail, which helped make the bike effortlessly agile through the slow chicanes.