Satoaki Ichi, Project Leader
"We heard a lot of customers, and also people inside Kawasaki, saying that nowadays motorcycle performance is getting better and better, the bikes are easier to control, but there is something missing — the excitement of riding. At Kawasaki our core brand is performance and excitement, so we felt a strong need to develop something very special to satisfy those customers' feelings.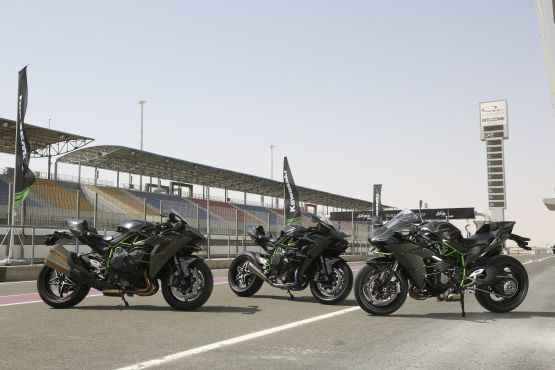 "The H2 project was started a little more than two years ago, but we had already investigated a lot regarding supercharger technology, starting seven years ago. We looked not only at performance-oriented superchargers but other directions like eco or a smaller capacity engines. We have plenty of possibilities and we think that definitely supercharging is one of the key technologies for Kawasaki. Being able to produce the supercharger in-house brings a lot of possibilities, so it's an important direction for the future.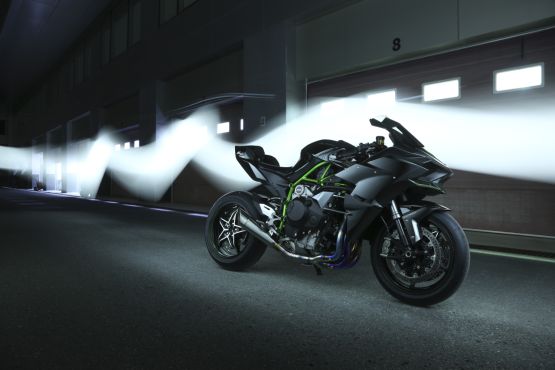 "For our first bike with a supercharger we wanted to go in a typical Kawasaki direction, performance, so we decided to go with the H2 and H2R concept. We set out to develop both models from the beginning, and the H2R development led the project. The maximum horsepower of a [conventionally aspirated] bike was around 200 PS so we set the target at around 1.5 times that. We could have gone to 400 PS but then the engine design got much heavier. We wanted to develop an enjoyable bike, so we decided to stop at around 300 PS.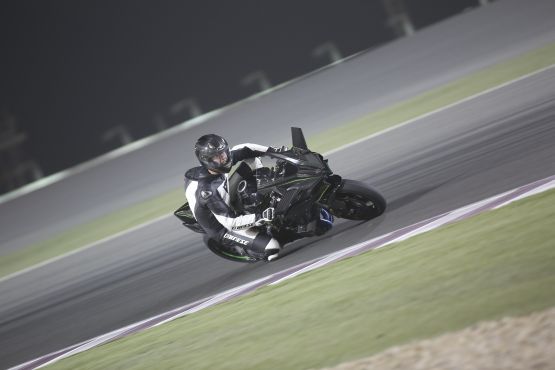 "The H2 is not designed to cut every second on lap time. We wanted an enjoyable, high-performance sports bike. We targeted a customer who is experienced, maybe with a ZZR1400, so the age is relatively high. So we made the seat reasonably thick, and the handlebar position a little bit more upright to give a more comfortable riding position.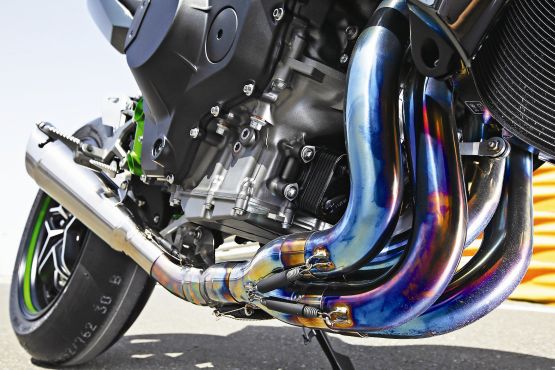 "The main reason for using a trellis frame was stability. A ZX-10R type twin-spar frame is too rigid if you have 300 PS. The bike gets too nervous, so only a limited number of people like professional riders can handle it. That's why we decided to use something a little more flexible: to absorb the external noise. With steel you can enjoy 300 PS!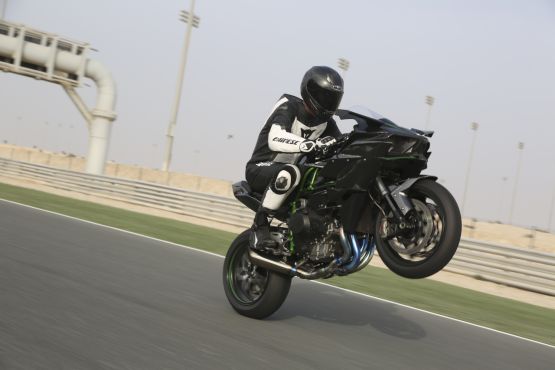 "In the future we might use the trellis layout for other engines, because through the H2 development we learned a lot about the capabilities of this type of frame. That gives us a chance to use one again. Maybe, it won't be completely the same type of frame but there will be things we learned with this project that we can utilise for other bikes."