These Ninjas aren't designed to be practical, but the H2 will make a handy ZZR-style roadster, provided you don't need to carry a pillion. The 17-litre tank capacity means range won't be huge but the bike is roomy, gives decent wind protection, and has excellent ride quality, helped by a fairly generous 135 mm of rear wheel travel from its shock. The classy looking instrument panel includes fuel consumption and lap time info, and can be operated from the bars. Mirrors are wide and clear, at least until the blue flashing lights appear.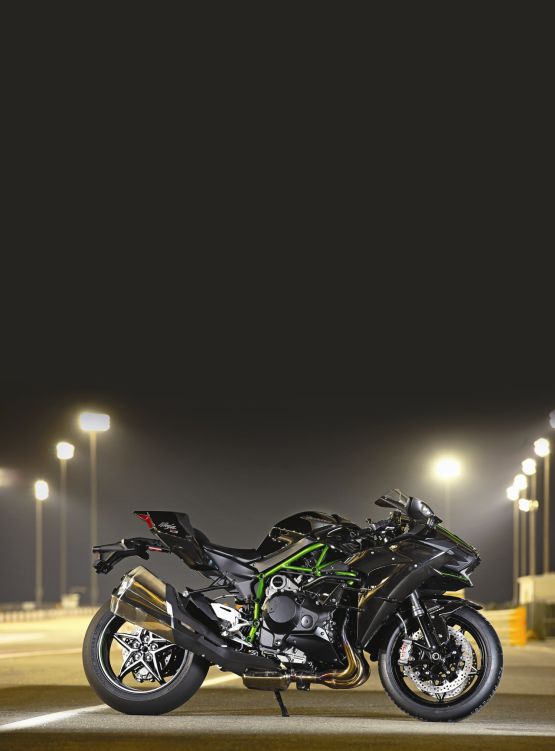 Even so, by most objective criteria neither Ninja makes a lot of sense. They're more difficult to ride than most conventional superbikes, have fewer safety aids and would be slower round a racetrack. The H2R can't be ridden on the road, and will need quietening before it can even be used on most track-days.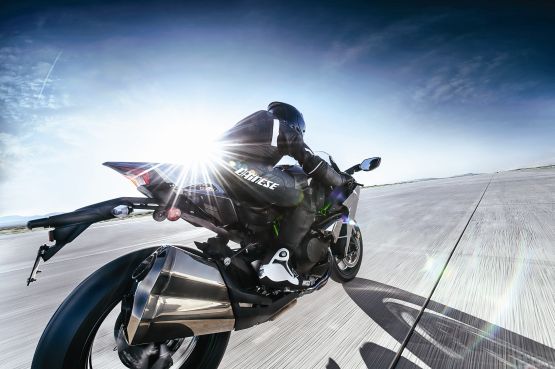 And, of course, their prices are high. The H2 is more expensive than any of the hugely capable super-sports bikes from rival firms, and the R-model costs almost twice as much as that. But how can you put a value on that supercharged stomp, or the thrill of the blown four's unique shriek? Nothing else comes remotely close. Added to which, both models' beauty and rarity should ensure that re-sale values remain very high.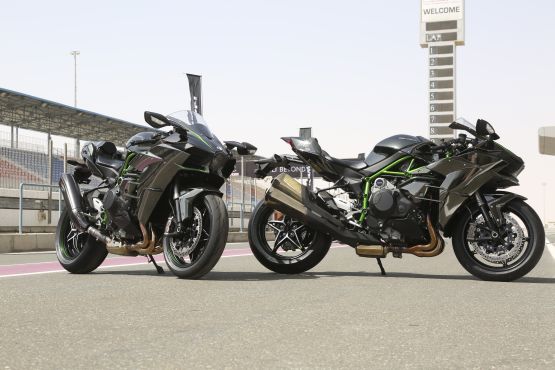 Most of all, what's not to like about a Kawasaki approach that said, "We're going to build a pair of bikes that showcase the best of our company, that are different from anything ever built, both technically and visually, and are as exciting as the legendary machines that made us famous more than 40 years ago." That sounds like a very admirable aim to me — and after riding them, there's no doubt that these insane Ninjas hit the target in every respect.