Zero In 2013
As before, the firm from Santa Cruz in California has a dual-purpose DS model that shares most parts with the S roadster, but features longer-travel suspension and wire-spoked 19-inch front, 17-inch rear wheels with chunkier tyres. Inevitably, it also has a higher seat: 873 mm against the S-bike's 794 mm.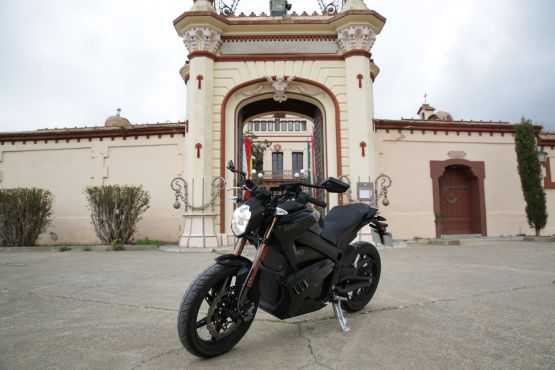 Apparently, the latest DS's versatility has won it orders from police and other authorities in some countries. On our road ride I was less impressed by the DS' soft suspension and especially by its hard Kenda tyres, which I'd change before riding the bike any distance. It comes with the same battery options as the S and an identical price.
There are also a pair of lighter, less powerful models, the XU roadster and dual-purpose FX. These are good for about 130 km/h, but give much less range than the bigger models — according to Zero, typically 70 km for the 5.7-kWh versions, which cost about Rs 8.4 lakh and 35 km for the 2.8-kWh models, which cost Rs 7 lakh. They have the advantage that their batteries can quickly be removed for recharging — as can that of the similarly powered and even lighter, but not street legal, MX motocross model, which has similar performance and price.