We ride the Zero S, a deceptively conventional looking machine that is more than their most powerful and best yet, in Spain
Story: Roland Brown
Photography: Diego Sperani & Albert Alsina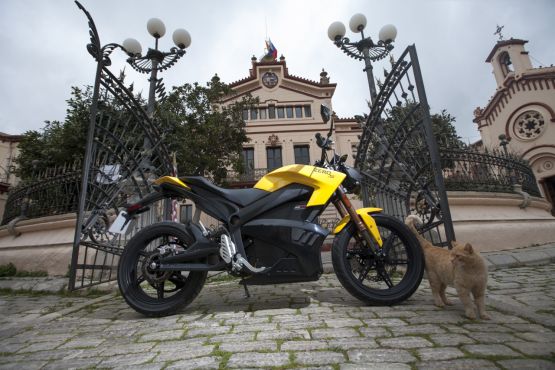 Careering down a twisty road near Barcelona on the Zero S is a real buzz and one of the weirdest experiences I've had on a motorcycle. The naked yellow bike slows hard into the many turns, carves through the smooth bends and shoots off again at a seriously rapid rate, its tacho needle sweeping round the dial and the digital speedometer flicking rapidly towards the 150 km/h-plus top speed.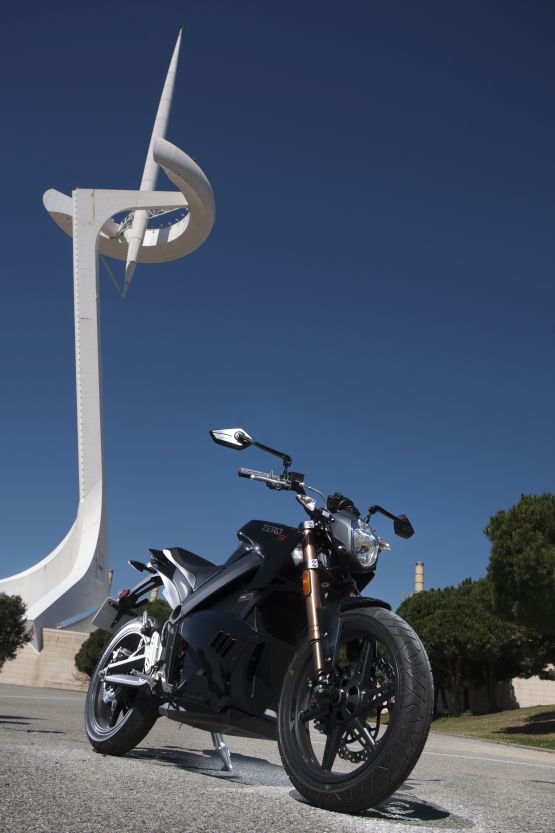 Nothing remotely unusual about that, you might think; and in most respects this bike feels very normal. But this exhilarating performance is accompanied by no more than a high-pitched whistle from the motor that is spinning with eerie smoothness between my shins. And while my right hand and foot have been busy with throttle and brakes, my left hand and foot have not moved since I pulled away.
Welcome to the strange and fast changing (and sometimes also fast charging) world of electric motorcycling. This deceptively conventional looking machine is the latest Zero S. The Californian firm has been producing battery-powered bikes of that name since 2009, with increasing performance every year. This 2013 model is more than their most powerful and best yet: it's the first to look and feel like a full-sized motorbike.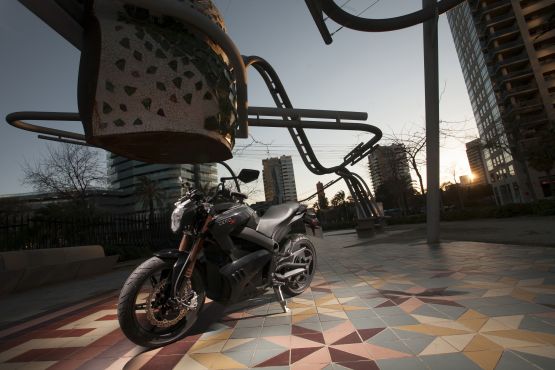 Its so-called Z-Force motor is the first that Zero have designed themselves and it was developed with the help of a near million-dollar grant from the California Energy Commission. The brushless unit has an 'inside-out' layout that puts the windings, which carry current and get hot in use, around permanent magnets attached to the rotor. This facilitates cooling of the windings and means the motor can simply be cooled by air.
Zero claim a top speed of 153 km/h and a usable range of 150 km from the S-bike and the closely related DS, a dual-purpose model with the same motor and frame. (The 150 km they quote is an average of 220 km for city use and 113 km at 113 km/h on the highway.) That speed is comparable to a decent naked middleweight's, especially given that the Zero's acceleration is disproportionately strong.