The torque output is restricted at low speed by the controller, so acceleration from standstill is brisk rather than seriously quick, even when you're in full power mode rather than the battery-saving Eco (set by pressing a button in the cockpit). What's really good, though, is the throttle response. Several previous electric bikes I've ridden have had some vagueness or a slight delay on twisting the grip, but the S-bike responded like a very well set-up conventional bike.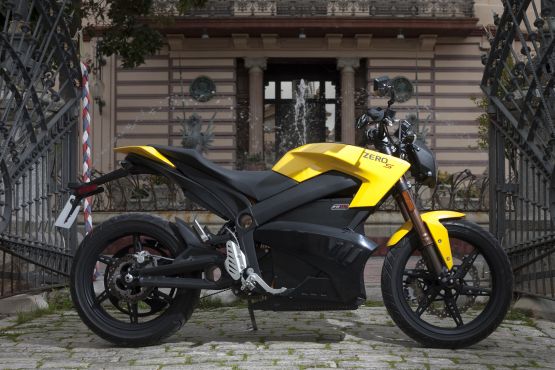 By the time it was doing 70 km/h, it was putting out full torque and answering a twitch of the wrist with an instant kick that didn't threaten to lift the front wheel, but was enough to send the bike surging past traffic in fine style. The Zero whirred from there to 110 km/h very quickly and carried on towards its limit of 150 km/h. It was certainly fast enough to be fun and cruised along feeling as relaxed as any fairly sporty naked bike with a roomy, slightly leant-forward but wind-blown riding position could do.
The Zero's futuristic electric powerplant is so impressive that it's ironic that the bike should be rather let down by its relatively conventional chassis. The twin-spar aluminium frame seems strong enough and the geometry well chosen. But Zero's roots in mountain biking show in the use of lightweight chassis parts from suppliers you don't normally see in the motorcycle world. That was all right three years ago, when the Zero S had the power and weight of a 125, but less so now.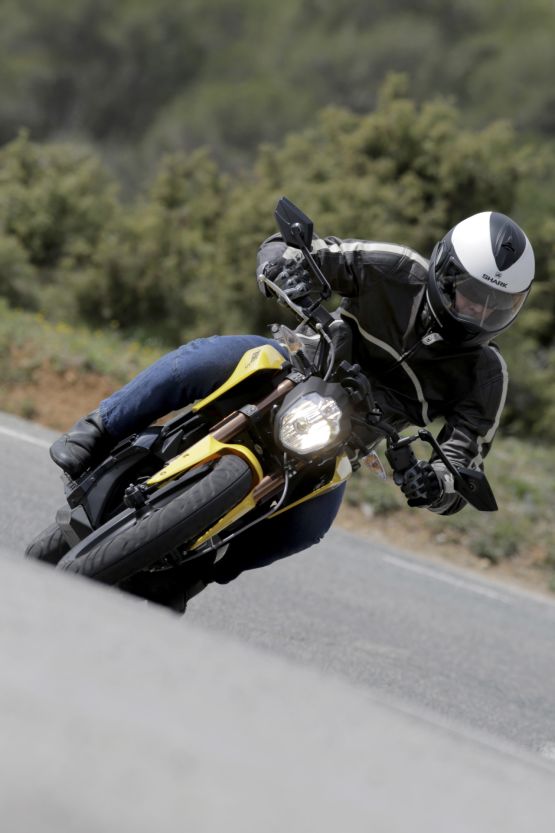 Worst offenders were the tyres, especially the Taiwanese-made Kendas on the dual-purpose DS model. After leaving the launch base near Barcelona and heading into the hills on damp roads, we'd been going for less than half-an-hour when an experienced French rider right in front of me lost his DS's rear end and crashed as he accelerated out of a damp hairpin. The smoother IRC Road Winners on the S-bike were better, but didn't fill me with confidence.