In other respects the electric bike's statistics are dramatically different. That 150 km figure is not much less than the range of many petrol-powered machines, but ordinary bikes don't take almost eight hours to refill — or cost just Rs 105 to do so. The Zero is very expensive to buy, but in terms of running costs it almost lives up to its name.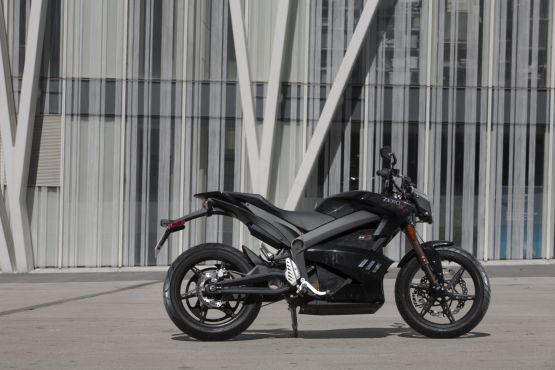 It's obvious that this S-model is significantly changed from last year's model, even before you ride it. It's much bigger and more substantial and at 173 kg almost 20 kg heavier. With carefully shaped black plastic bodywork over its large, angular battery box (which sits where a normal engine would be) it looks much like a conventional middleweight roadster, rather than an overgrown dirtbike like its predecessors.
That feeling of normality holds while you throw a leg across the fairly low seat, reach over the dummy tank to grip the slightly raised one-piece handlebar and turn the ignition key to bring the instrument panel to life. The warning lights blink, the tacho bar flicks silently round its dial and back, a green light on the console comes on to say All Systems Go… And then you twist the throttle to be transported into an entertaining world of whistling soundtrack and turbine-smooth acceleration.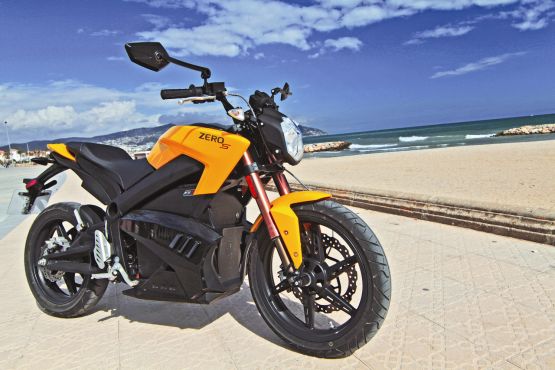 With a power output of 55PS at 4,300 revolutions per minute, the Zero produces less power than a typical middleweight such as Kawasaki's ER-6n (which makes 73PS). But that figure is misleading, because the S-bike delivers 92 Nm of torque — almost 50 per cent up on the parallel twin — and its electric motor puts out that amount all the way through its rev range. It doesn't need a gearbox, so transmission is single speed, with belt final drive.