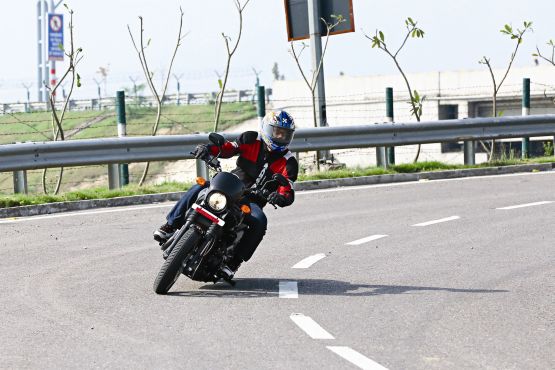 Handling-wise the Street 750 is good fun. It feels stable round corners as much as it does on straights. Indeed, the bike has a most un-Harley-esque affinity for corners, particularly fast sweepers. Quick direction changes are also easily dispensed with, thanks to the nimble chassis. There's plenty of grip too from the MRF Zapper tyres that the bike comes shod with. Ride quality is fairly sorted and the bike feels comfortable over most roads. It does feel a little stiff over ruts in the road, though, but that doesn't mar the ride too much.
The Street 750 has the highest ground clearance for a Harley-Davidson at 145mm, and this means that riding over bumps or through potholes is mostly not a matter of concern – not something that Superlow owners would be able to say. However, at full lean the bike does have a tendency to scrape the foldable foot-pegs. Stopping duties on the Street 750 are taken care of by two-piston floated discs at the front and rear. There is sufficient bite from the brakes and they do a more than adequate job of shedding speed and bringing the bike to a stop. One aspect of the bike that we will reserve our judgement on is its fuel efficiency. The specs on paper sure make it look more efficient than anything else that Harley have in their stables, but as to the real figure, we'll wait for our road test.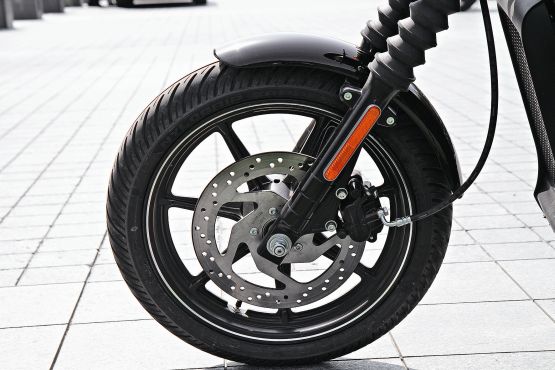 On the whole, we would say that Harley have done a commendable job with the Street 750. They had a very specific goal when they set out to create this "little" bike and for the most part they have got it spot on. Indeed, it's not a perfect bike and there is scope for improvement in certain areas, but at Rs 4.66 lakh (OTR, Pune) you not only get a liquid-cooled 750-cc V-twin engine with oodles of torque and the Harley bar and shield badge to give you your brag rights, you've also got a bike that's fun to ride both in the city and outside.