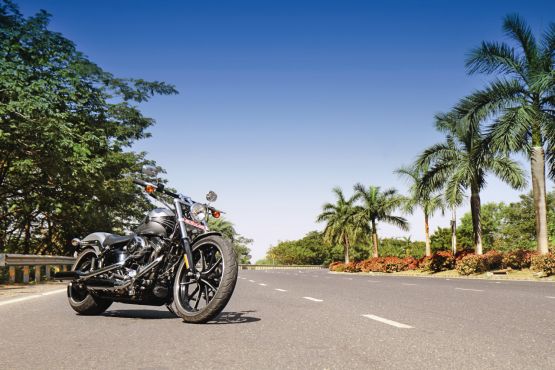 Harley-Davidson India are offering the CVO Breakout, a drag-racing-inspired chopper that has an old connection with the glamorous Hot-Rods
Story: Ravi Chandnani
Photography: Rommel Albuquerque
Welcome to the elusive world of choppers. I say elusive because, describing a big bike with raked out front end and a fat rear end is not really that simple, because these motorcycles are a symbol of individualism. Moreover, since it requires a personal touch, not too many companies dare to fiddle with this genre of motorcycling as it can backfire badly. However, one company that really knows the chopper culture inside out is Harley-Davidson. They have been rolling out custom choppers and cruisers since the time the whole chop-it-up-and-make-it-fast business was just beginning.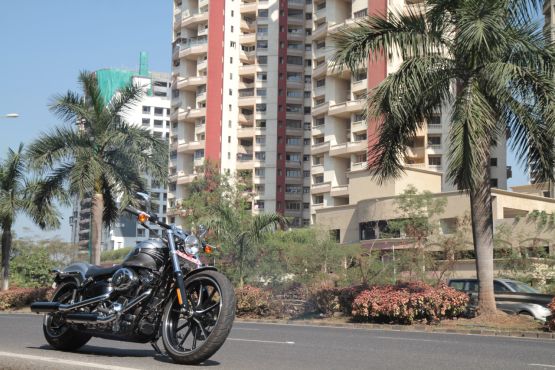 Willie G Davidson started H-D's custom operations after realising the potential of individualism and the money it can bring in. Since then, the CVO or Custom Vehicle Operations of Harley-Davidson have been churning out outrageous models that are not only head-turners but also some of the most desirable motorcycles you can buy and the Breakout is definitely one of them.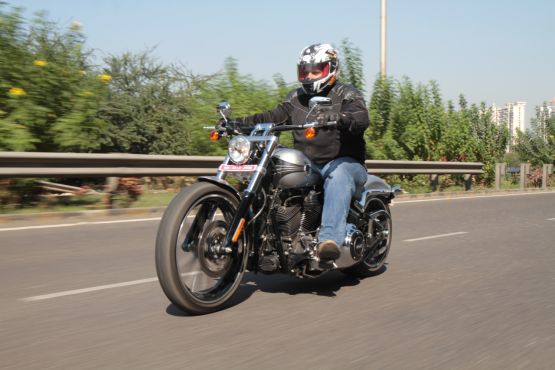 Yes, I recently rode Harley-Davidson India's latest offering, the Breakout, and, honestly, I felt like fleeing away with it at first, but eventually had to part ways with it. It is a beautiful motorcycle and an enormous one. It is so big that it is hard to ignore it even with your back turned towards it. On the busy highway around New Mumbai, people were actually slowing down just so they could simply stare at it with their lower jaw hanging.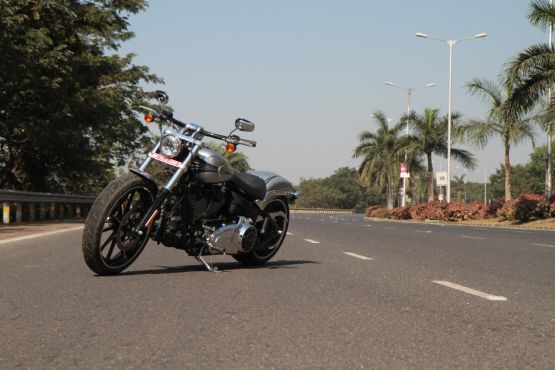 That is exactly what I did when I saw this Gasser-inspired drag-chopper for the first time. It is just as glamorous as the pin-up girls from that era are. The impressive metal-flake paint, which is going to be standard, looks glitzy. The trademark chrome, brushed aluminium finishes, intricately painted details and the right amount of gloss black powder-coating simply shout nostalgia, a reminder of the golden age of the Hot-Rod. Harley-Davidson really know how to impress the crowd with a vibrant and flashy product that does not need to work hard to sell itself. All it has to do is just look good, and the crowds would pour in, showering words of praise.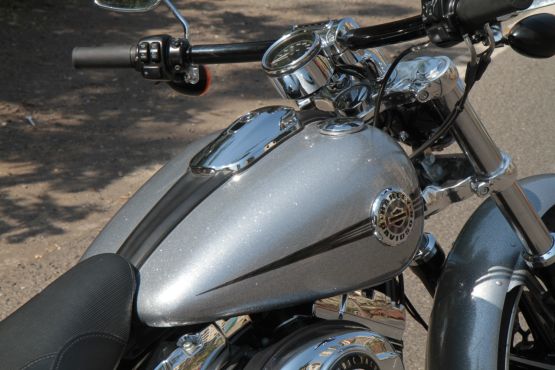 Apart from looking like a million bucks, thanks to the brilliant shimmering paint and chrome, the Breakout is a pretty neat cruiser. Its long and low stature comes from the world of drag-racing and so does the almost flat handlebar. Enhancing the drag-bike look is the Breakout's footwear. The humble Gasser-inspired 18-inch rear wheel is shod with intimidating and sticky 240-section Dunlop and the 21-inch front wheel is shod with Dunlop too, but with a relatively skinny 130-section, which is still quite wide in the normal context.