The Breakout draws its inspiration heavily from drag-racing, which is all right; however, this makes the seating position relatively awkward, especially if you belong to the average Indian height lot as I do. Getting into the saddle is easy but you really have to stretch to reach the handlebar and the awfully forward-placed foot-pegs. It takes time getting used to this set-up. However, since it is inspired by drag bikes and is a factory custom, I don't really mind the awkward riding position. Nevertheless, this issue is rectifiable — simply select a suitable handlebar–footpeg combination from the extensive catalogue and be done with it.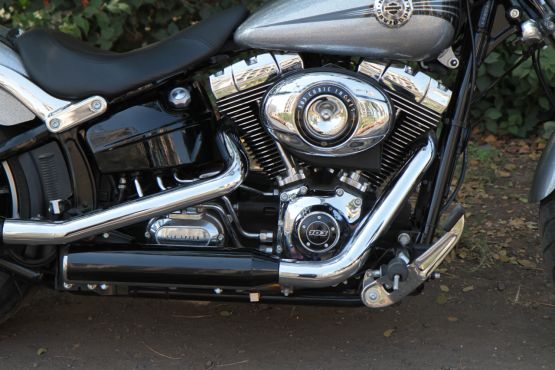 Just like all of its big, Softail cousins, the Breakout is also powered by the thundering 103-cubic inch (or 1,690 cc) V-twin motor that comes to life with the mesmerising roar that a Harley fanatic will recognise even in his/ her sleep. Those shotgun-straight cans are loud but in a very good way. Like always the power figures are missing, but with 130 Nm of torque at just 3,000 revolutions per minute who really cares about horsepower figures? The best part of having all that torque at such low RPM is that it lends the bike amazing rideability. You may be stuck in slow-moving traffic, riding the Breakout in fourth gear at 40 km/h with the engine spinning at very low RPM, and yet you will not hear a knock of protest from the massive V-twin. There are six cogs on offer, which smoothly transfer the power from the engine to the rear wheel via a silent belt drive.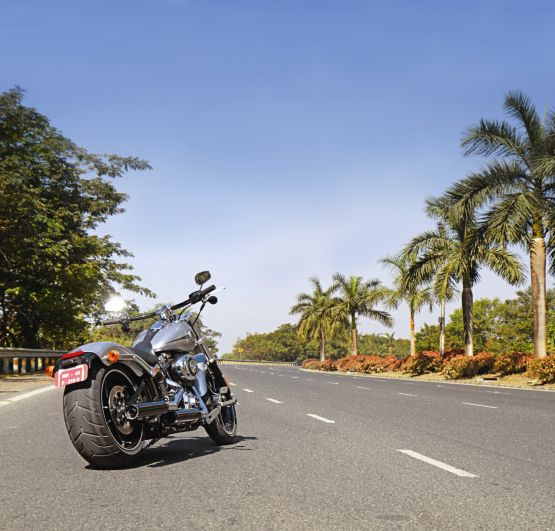 Surprisingly, I found the delivery of this turning force to be less potent than I had anticipated; maybe it's because the engine is set up to deliver the torque in a linear way rather than in a sudden burst. Even though it still has that addictive brisk acceleration, it somewhat lacks the drama of being pushed back in the saddle under hard acceleration.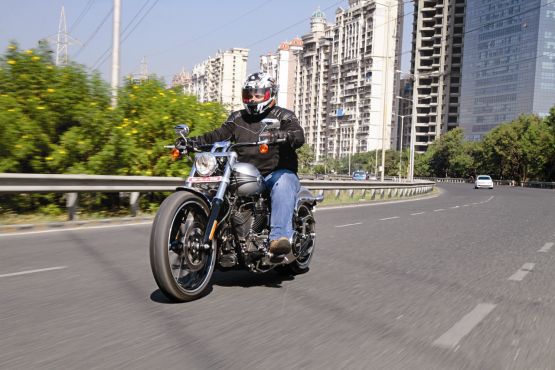 However, since 98 per cent of Harley-Davidson models made are meant for open road cruising, riding them in the city is being plain lazy because it is on the highway where this beast from the US really stretches its legs. Performance is decent for a 322-kilo cruiser as the Breakout achieves the ton mark very quickly and continues to lunge forward with gusto. However, comfortable cruising speed for this bad-ass chopper is around 120-130 km/h; anything above that and your helmet tends to take off with your head still inside it because of the wind blast.