Barry Sheene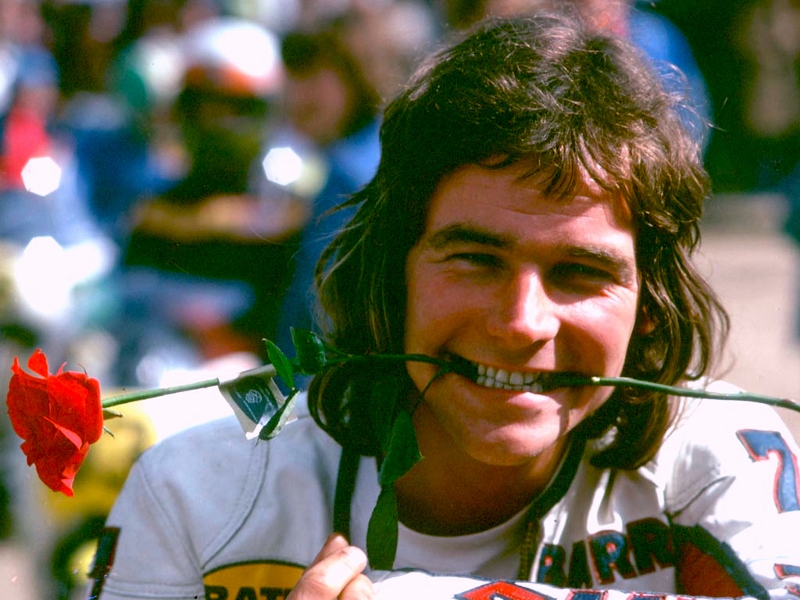 Double world champion in the fearsome two-stroke era of the mid to late 1970s. He was all set to be a champ in 1975 when a horrendous high speed crash at Daytona nearly killed him. Not only did he come back to the supersonic world of two-wheeled racing, he went on to become the 500-cc Grand Prix World Champion in 1976 and 1977. An example of true Brit grit. Back in the mid-1970s Barry, along with British F1 Champion James Hunt, was one of Britain's biggest celebrities, endorsing products, driving around in Rolls-Royces and flying his own helicopters. After retirement from the world of motorcycle racing, Barry settled in Australia and exchanged his racing leathers for a microphone and went on to become a hugely successful commentator. He was the last British motorbike champion to have ruled the racing circuits around the world.
Michael Doohan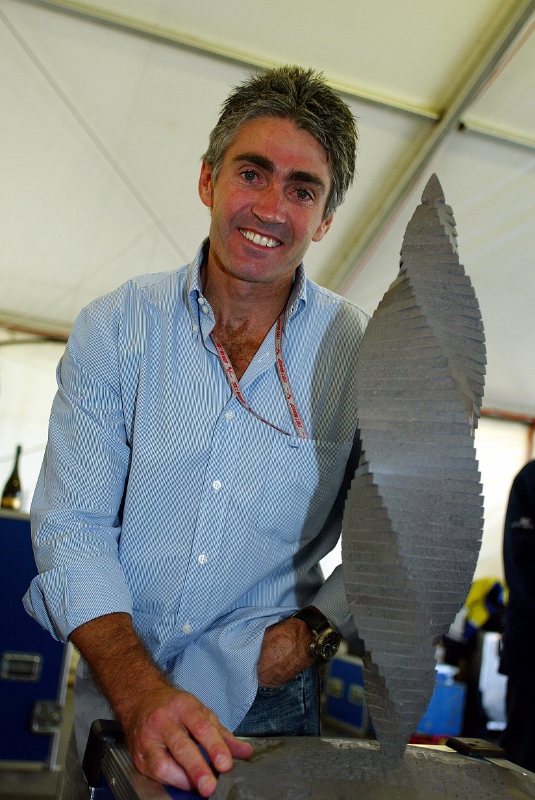 If you thought Barry's story was incredible, the story of Michael "Mick" Doohan is even more so. An insane accident on the racetrack nearly finished his career and left him with permanent damage to his right leg. But in a great display of Aussie determination, the man returned to the world of racing. He helped engineer a thumb operated rear brake for his Honda NSR 500 since he couldn't use his right leg much and went on to win an incredible five 500-cc GP World Championships. All of them back to back! Not to forget the competition he was up against for lining up alongside Doohan on most race days were other greats like Wayne Rainey and Kevin Schwantz. Others may have won more Championships but it's the way the man came back from a crippling injury to completely dominate not one, not two but five consecutive seasons that makes him the living legend that he is. If he's not an icon, who is?
Evel Knievel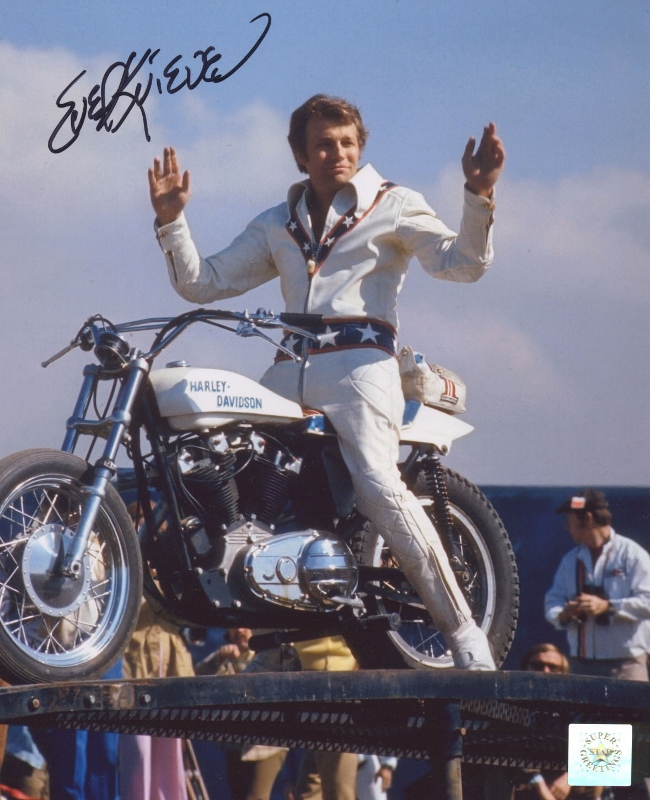 "The people don't come to see me die. They come to see me defy death." Proud words, perhaps even arrogant. But made immortal by the inimitable Evel Knievel. The big daddy of stunt riding jumped 50 cars stacked next to each other in front of a 35,000 strong crowd at the Los Angeles Coliseum in one of his first shows. Many more such acts of daredevilry followed, including a world record jump across 14 Greyhound buses!