Burt Munro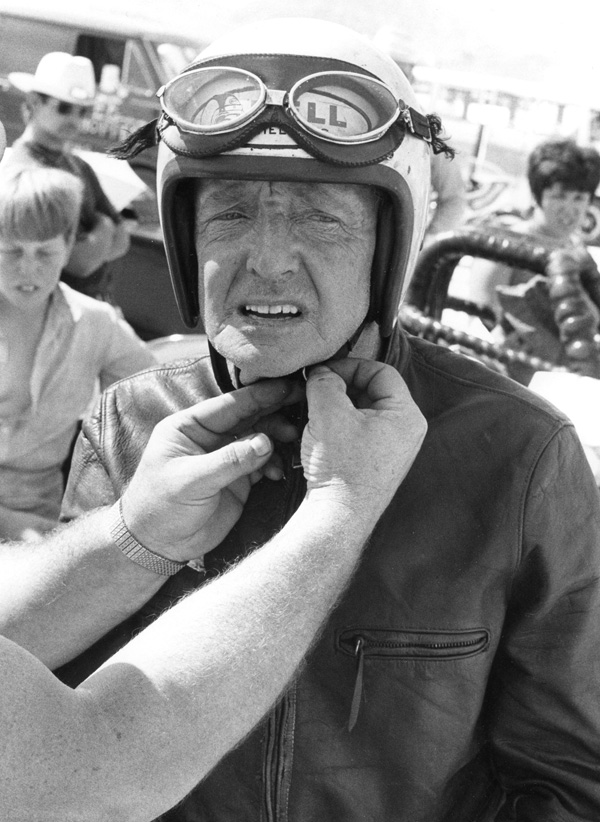 Who doesn't know the story of New Zealander Burt Munro and his 1920 Indian Scout? Herbert James "Burt" Munro cracked the world land speed record in 1967 on the Bonneville Salt Flats in Utah, USA, for a motorcycle under 1,000 cc. He travelled to the Bonneville Salt Flats 10 times to take part in the Speed Week and created three records of which the last one still stands. What is amazing is that his last record was created when Burt was 68 years old and his motorcycle, the highly modified Scout, was 47 years old! If you want to relive the era, watch 'The World's Fastest Indian', starring Anthony Hopkins. Burt's exploits on the Salt Flats at Bonneville are a testimony to the fact that age can be subjugated to being just a number with strength born of determination and firmness of purpose.
Father William Shergold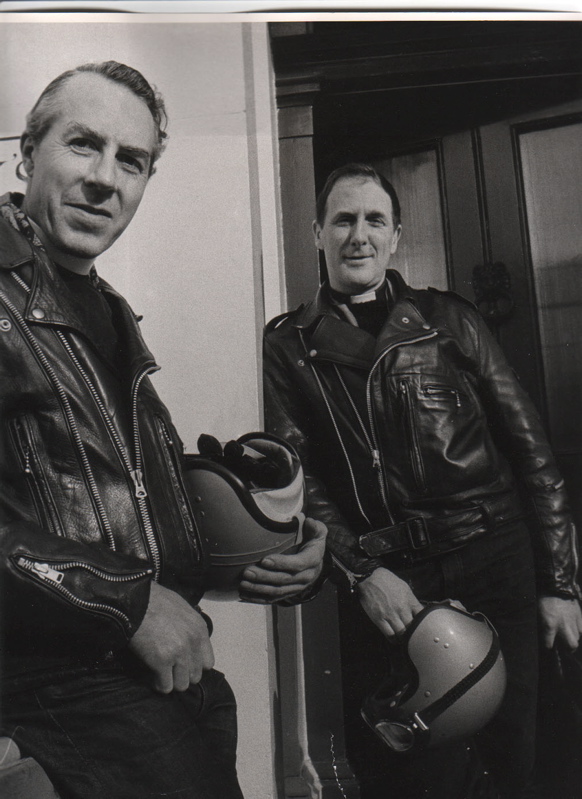 Reverend Bill Shergold, as Father William Shergold was popularly known, almost single-handedly turned leisure motorcycling from a symbol of 'unbridled hooliganism' (motorcycling and motorcyclists were once described such by a British gentleman in an interview to BBC in the 1960s after a scuffle between the Rockers and the Mods in Brighton on a bank holiday) to a mainstream pastime back in the early 1960s. In 1962, Rev Bill (himself a keen motorcyclist) decided to hold a church service on behalf of The 59 Club for motorcyclists. Until then The 59 Club had been content to remain a youth club. Over time, The 59 Club grew to become one of the largest motorcycle clubs in the world at one point. All thanks to Father William "Bill" Shergold, a true motorcycling icon.