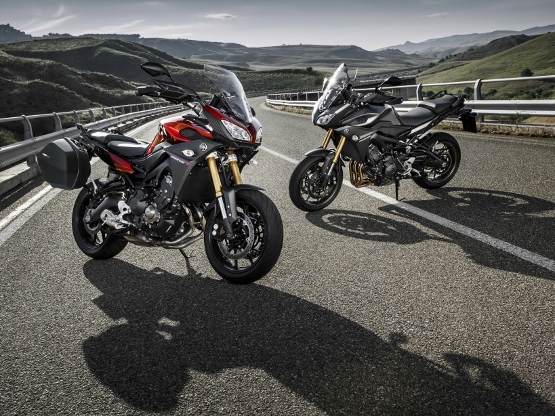 All of a sudden I was thinking that there weren't many bikes that could do as good a job of combining main-road distance-eater and back-lane scratcher, and that the Tracer was a seriously practical and rapid sports-tourer
Story: Roland Brown
Photography: Alessio Barbanti, Matteo Cavadini, Jonathan Godin & Henny Stern
It's amazing how much difference some sunlight and a few bends can make. Twenty minutes ago, I was sitting on an arrow-straight main road as the MT-09 Tracer cut through the countryside of Andalusia, wishing I'd brought thicker gloves to combat the morning chill; and thinking that, perhaps, Yamaha's new sports-tourer could have provided a little more wind protection.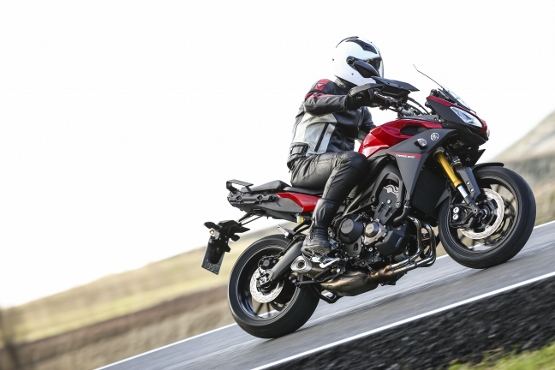 Then we'd turned off on to a smoothly surfaced road that snaked through scrubby, boulder-strewn landscape, just as the sun had poked through the mist to give an immediate boost to temperature and spirits. Suddenly, the 847-cc three-cylinder motor was revving harder through the gears, the Tracer's light weight and capable suspension and brakes were making it fun in the bends, and we were covering distance at a decent pace and with an impressive level of comfort and control.
All of a sudden I was thinking that there weren't many bikes that could do as good a job of combining main-road distance-eater and back-lane scratcher, and that the Tracer was a seriously practical and rapid sports-tourer. More even than that: this latest in Yamaha's MT family is in many respects the best, most complete package of the lot.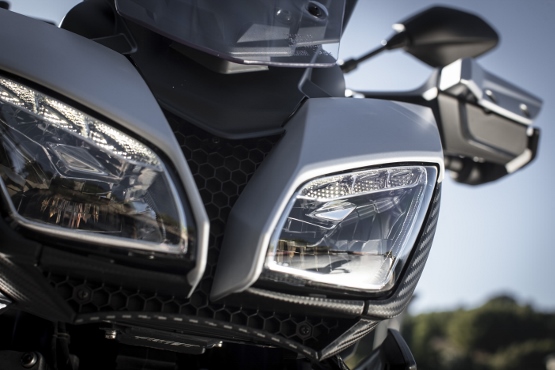 That's quite an achievement by Yamaha because the MT models have very much led the firm's revival since the original MT-09 was launched in September 2013. That bike has outsold its closest rivals to take a significant share of the market in most countries (and has also spawned Street Rally and Sport Tracker derivatives), while the MT-07 has been even more successful and the MT-125 has also made a big impact.
Yamaha make no secret of the fact that the Tracer — or FJ-09, as it is known in some countries, including the US — was conceived as part of the MT-09 project from the word go, and that there will be further family members in the future. Its engine is mechanically identical to the naked model's, and the aluminium main frame and swing-arm are also shared; but the Tracer's injection and exhaust systems are new, as are its rear subframe and suspension.
This is no modified naked model but a new bike that has been purpose-designed for the job, with a fairing, hand-guards and adjustable screen, plus a larger fuel-tank, bigger dual-seat and updated electronics. One asset that it shares with the naked MT is light weight. At 210 kg wet the Tracer weighs substantially lesser than rivals such as Honda's Crossrunner, Kawasaki's Versys 1000, Suzuki's V-Strom 1000 and Triumph's Tiger Sport.