The route from Leh to distant Manali is remote, devoid of any connection with the outside world and can be extremely harsh to the outsider. Yet it remains the preferred route into and out of Ladakh's capital. Perhaps its charm lies in the fact that it is one of the last great adventure trails left in our country. This week read about how Anam joined the city of Leh with Manali on the TVS Scooty Zest 110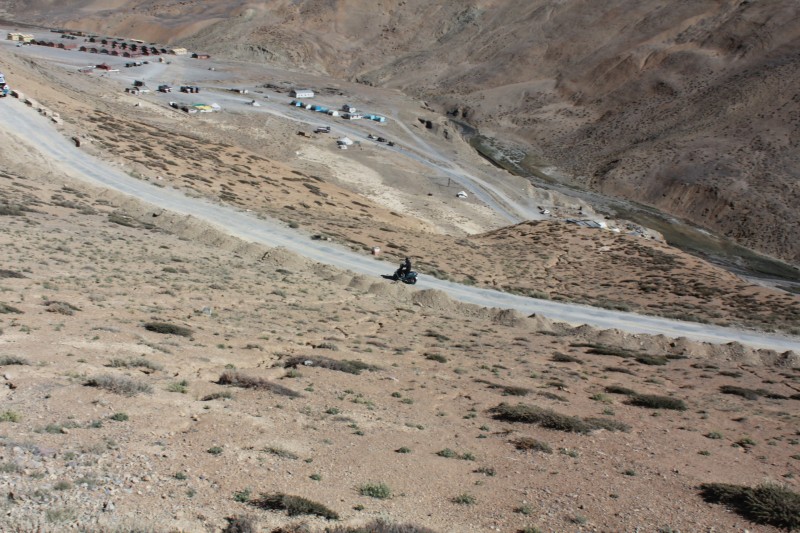 Ladakh literally means the land of many passes in the local tongue. And with good reason. If you have been following this blog the. You will remember that between Kargil and now, Anam and the TVS Scooty Zest 110 have already conquered the highest and the second highest motorable roads in the world. Not to mention other passes like the fearsome Zoji La and the lesser known Namik La and Fotu La. But nowhere is there greater evidence of The literal meaning of Ladakh than on the highway that connects ancient Leh with touristy Manali.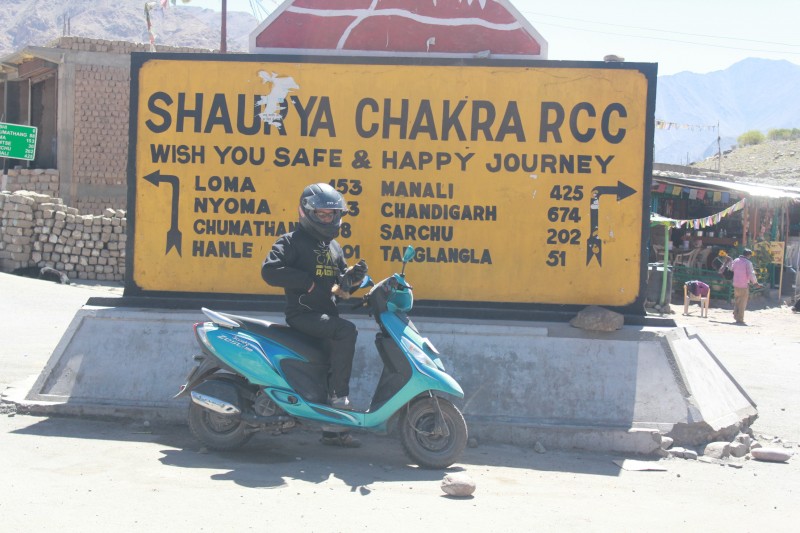 The distance to Leh isn't short and it is advisable that one starts as early as possible from Leh. Even then the chances of making it to Manali on the same day are slim. On a 110 cc scooter, they are nil. The route therefore was split with a night halt planned at Oxygen starved Sarchu, which is about at the half way mark and the only place before Jispa with proper accommodation facilities.
Before reaching Sarchu however, Anam and the TVS Scooty Zest 110 would have to scale Taglang La, the world's third highest motorable road, cross the flat expanse of the More Plains and climb to the top of windy Nakee La. The dual lane road threading from Leh through the massive cantonment area in Upshi and through the small village of Rumtse is excellently surfaced and the going is quick. This continues as the road begins to ascend towards Taglang La top. A word of caution, Taglang La is fiercely windy and you must carry adequate wind protection over and above warm clothes.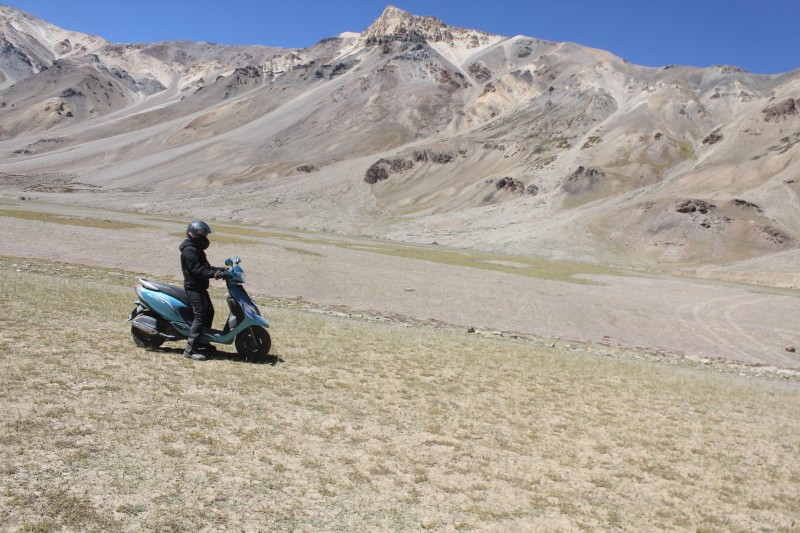 Tar gives way to gravel as you descend to the flat More. The undulating road through More is magical. It's also disorienting, for no matter where you rest your eyes, you'll see a flat plain ringed by mountains. The campsite at Sarchu – yes, there are only tented accommodation here – is quite a dramatic spectacle. It suddenly pops up in the middle of nowhere along an arrow straight road. Night temperatures can drop below freezing and the area gets Oxygen depleted. Therefore it is no small testimony to the reliability of the TVS Scooty Zest 110 that the scooter started up without fuss the following morning.