Beyond Sarchu the road goes through Lachulung La and then descends via the famous Gata Loops. After several kilometres of bad or no roads arrives the approach to the fearsome Baralacha La over a rickety metal bridge at Killingsarai. This year Baralacha La has seen tremendous snow fall and travelers have gotten stranded quite frequently. Past the white Baralacha La and down through the little shanty that is Zingzingbar, the road scythes through the Himalayas into Jispa. This is the first time that Anam and the TVS Scooty Zest 110 can hope for a proper brick and mortar accommodation. There are six hotels to choose from at Jispa. In case you don't get a place to stay here you just need to move 30-40 km ahead to Keylong where the HPTDC run Hotel Chandrabhaga is a decent place to stay. Jispa is also the first time that you can connect with the outside world for after crossing the town of Upshi there is absolutely no mobile phone connectivity until here.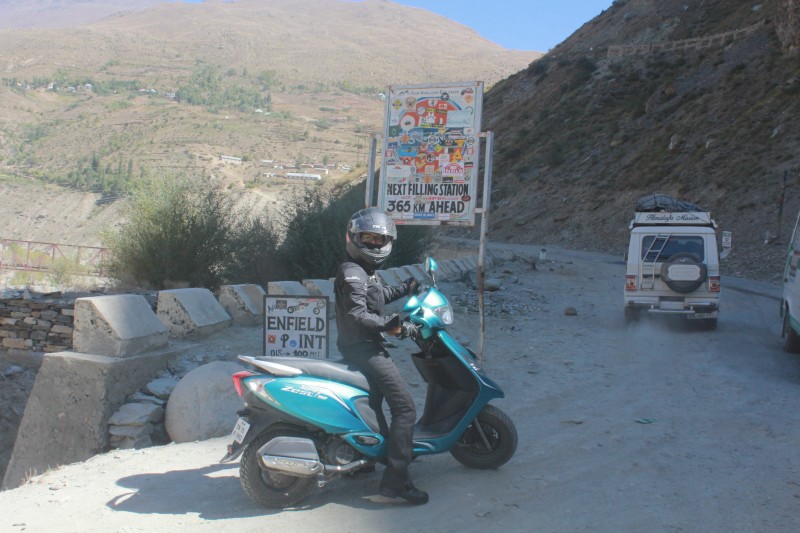 Tandi brings with it the first drops of fuel for after Karu, which was 20 km after Leh, there are no petrol pumps. Carrying extra fuel in jerry cans isn't just advisable or recommended, it is mandated. The road winds through valleys, passing through the village of Khoksar before climbing to Rohtang La.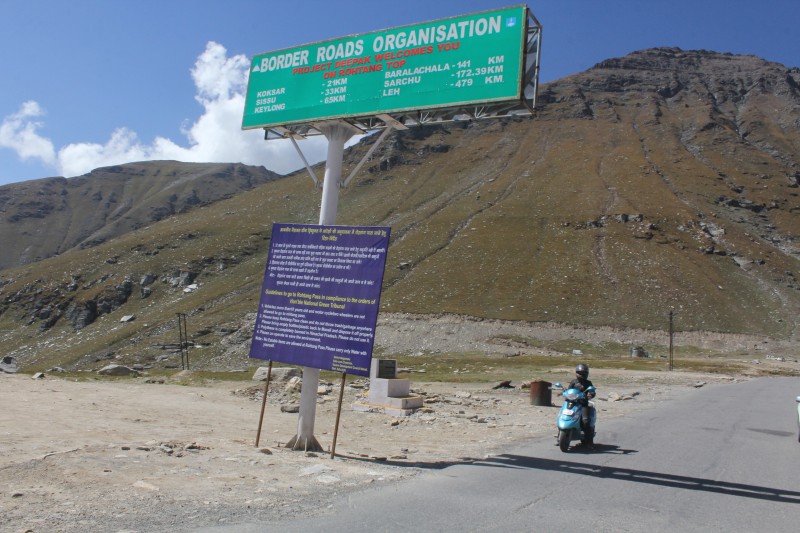 Although extremely popular with tourists on account of proximity with Manali, Rohtang is actually rather unpredictable and prone to land slides. Once clear of Rohtang La, the traffic laden road passes through the villages of Marhi and Kothi in one long descent all the way to Manali and the start of civilisation as we know it.
Stay tuned for the final part of Anam's incredible and epic journey on the TVS Scooty Zest 110