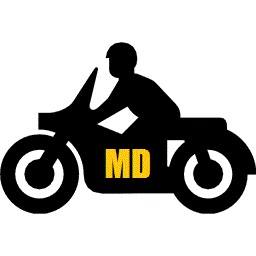 If biking is in your blood and you live to ride, Moto Day is your calling!
There are a number of biking clubs and enthusiast groups in India and they span a multitude of manufacturers and bikes. You have official groups like the Harley-Davidson Owners Group (HOG) and then you have various Royal Enfield clubs by city, like the Firelords in Pune and the Inddie Thumpers of Mumbai among many others. There are several other more focused groups like the Ninja 650 Riders and Naked Wolves for the Pulsar 200NS. The list goes on and on…
Moto Day has been conceptualised by a team of the riders, for the riders and by the riders. It was created to be an equal platform for those who love to ride and who have been keeping the spirit of riding alive. A ride has been planned in Pune on the 21st of June to bring together all riders across every type of bike to unite and ride together and celebrate the spirit of riding.
The proposed starting point is Chandani Chowk, where the participants will meet at 8:00 am. The riders will then head to Dasvino in Lavasa, on the outskirts of Pune, where riders will get a chance to unwind and refresh themselves. There is also expected to be a display of a number of biker wares, accessories and even riding gear. Those who ride themselves or operate stores for riders and their requirements are all welcome to participate.
The registration fees are Rs 550 a head and include a welcome hot beverage and lunch. For registration, please contact either of the following persons:
Amey Thorat: +91 9960044494
Monal Shah: +91 9595888886
Neeraj Athalye: +91 9967007700
Baljeet Singh Kochhar: +91 9371031307
You can also check out their Facebook page at http://www.facebook.com/themotoday