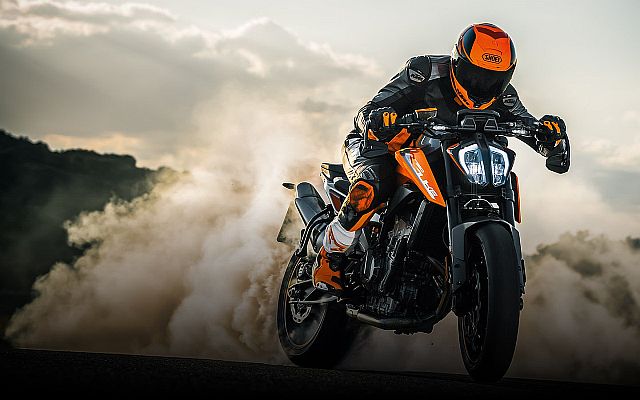 The middleweight segment in India is booming, to say the least. There have been a number of new launches last year and confirmed releases for this year. We at Bike India have compiled a list to give you an update about the beloved 600-cc to 1,000-cc segment. We have used price as a measure here in ascending order and have focused on the streetfighters and sportsbikes. Feast your eyes, ladies and gentlemen, on the Invasion of the Middleweights
Suzuki GSX-S750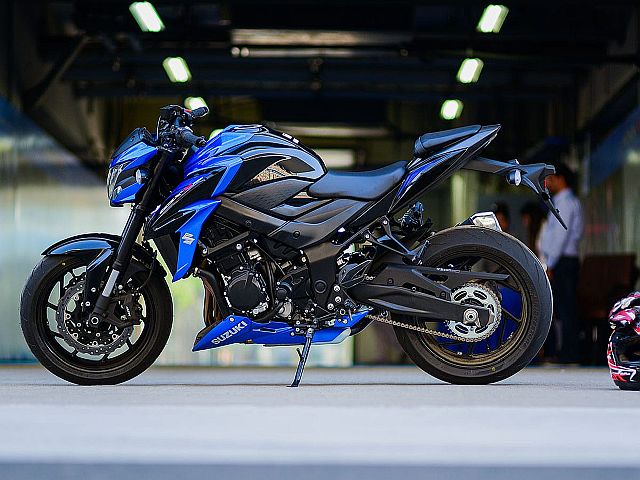 Suzuki launched the GSX-S750 last year at a show-and-ride event at the Buddh International Circuit in Delhi. Suzuki's first sub-1,000-cc big bike in the Indian market was this streetfighter that sports the heart of the legendary K5 GSX-R750 superbike. The engine is a 749-cc DOHC, liquid-cooled, in-line four-cylinder unit that makes 114 PS and 81 Nm. Designed on the same lines as that of its bigger brother, the GSX-S1000, the S750 also features three-level traction control, ABS, a fully-digital dash, and sticky Bridgestone Battlax S21 tyres. The bike is fairly friendly to use and a great choice for those who are new to bigger displacement motorcycles.
The price for the Suzuki GSX-S750 is Rs 7.45 lakh (ex-showroom).
Also read: (Suzuki GSX-S750 Launched in India)
Kawasaki Z900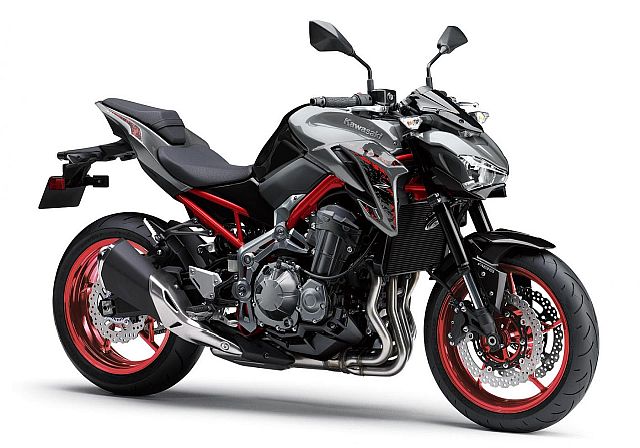 Kawasaki's answer to the first bike on our list is the Z900. The new 2019 variant receives no design or mechanical changes from last year's model. However, there are three new colours to choose from: Pearl Flat Stardust White with Metallic Spark Black, Metallic Flat Spark Black, and the limited edition Metallic Moondust Grey with Ebony. Well, hats off to Kawasaki for that one. Overkill colour names aside, the Kawasaki Z900 is a smooth criminal with a healthy dose of power too. You get a 948-cc in-line four which makes 125 PS and 98.6 Nm, which is enough for our country and enough for Annie to be ok.
The Kawasaki Z900 can be yours for a price of Rs 7.68 lakh (ex-showroom) which is a lot of bang for your buck.
Also read: (2019 Kawasaki Z900 Launched)
KTM 790 Duke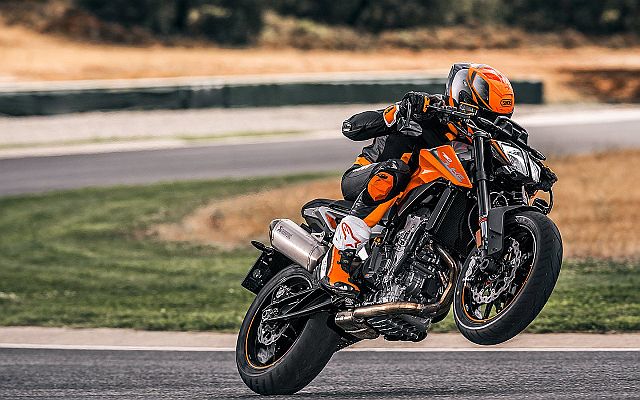 Ah, KTM. Our manic Austrian-Indian friend. KTM will launch their new 790 Duke in the country this year. This much, much-awaited bike is the company's newest twin-cylinder engine that augments the brilliant single-cylinder 690 Duke and mental 1290 Super Duke R in the range. The all-new engine is the LC8c 799-cc, parallel-twin, liquid-cooled unit that produces 105 PS and 86 Nm. There is a lot to say and has already been said about this bike, and we are really looking forward to riding it soon.
Pricing for the KTM 790 Duke is expected to be under the Rs-8-lakh mark, but exact figures would depend on whether we get a Completely-Knocked-Down (CKD) or a Completely-Built-up Unit (CBU). Bookings, however, are open in some dealerships.
Honda CBR650R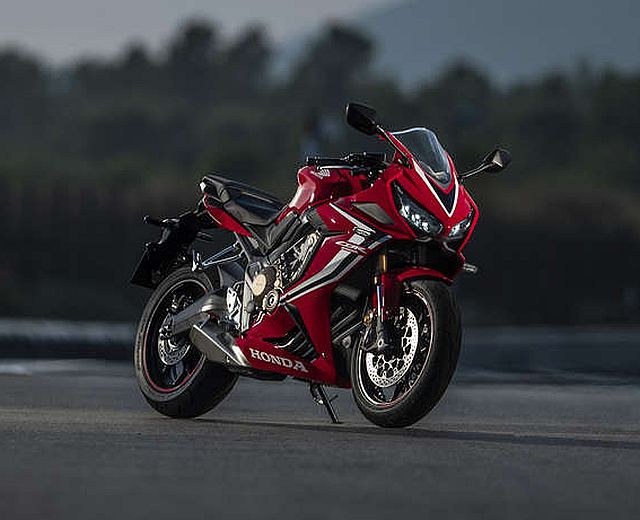 Honda too, have opened bookings for the new CBR650R, which is the new bike that will replace the outgoing Honda CBR650F. This is also one of the two fully-faired sportsbikes on our list today. Showcased first at EICMA 2018, the new bike follows today's middleweight design norms by being based on its bigger sibling the CBR1000RR Fireblade. The bike has a 649-cc, DOHC, liquid-cooled, four-cylinder engine that makes 95 PS and 64 Nm. You also get a fully-digital instrument console rather than the twin analogue metres on the CBR650F version.
Honda have stated that the CBR650R will be priced below the Rs 8 lakh (ex-showroom) mark.
Also read: (2019 Honda CBR650R Launch in India)
Triumph Street Triple S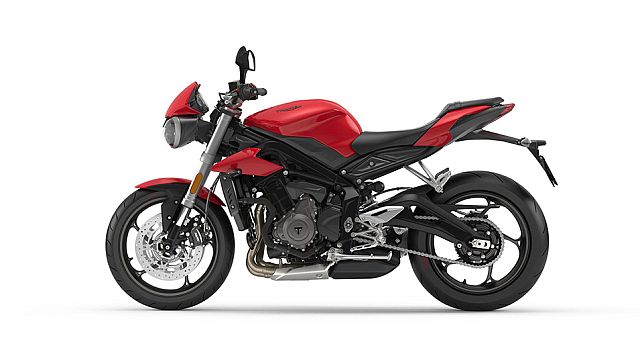 The Street Triple range of motorcycles are among Triumph's bestselling models. Lightweight, brilliant chassis and engine performance to match, this motorcycle is arguably the best bang, but, unlike the Z900 mentioned above, comes with a heftier buck. Powered by a 765-cc, liquid-cooled, in-line three-cylinder engine that churns out 113 PS and 73 Nm. Yes, Triumph also have the Street Triple RS version, with all the bells and whistles of a proper performance machine, but we at Bike India feel that unless you're a frequent track-day enthusiast, the 'S' variant is more suitable for everyday usage considering our road conditions.
Priced at Rs 9.20 lakh (ex-showroom) the Triumph Street Triple S is a great way to spend said moolah.
Also read: (Triumph Street Triple S 765 launched in India)
Ducati Monster 821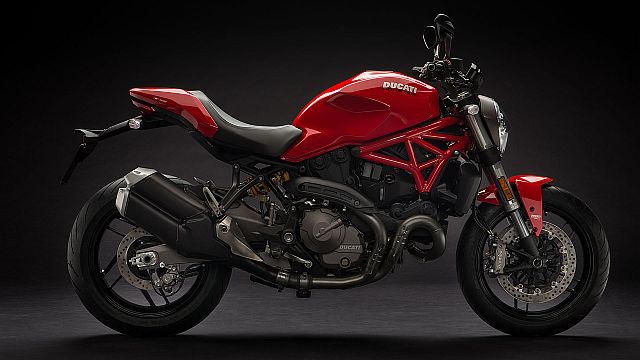 The Ducati Monster has sort of a cult following ever since its original appearance into our lives. The bike created a storm with its unique styling and continues to enthrall us with the new Monsters. The Ducati Monster 821 sits in the middle of the Monster range, flanked by the 797 and 1200s. The Monster 821 has an 821-cc, liquid-cooled V-twin unit that creates 109 PS and 86 Nm. Ducati V-twins, or should we say L-twins, always sound brilliant and the story is the same here. This motorcycle is a sure head-turner.
The price for the Monster 821 is Rs 9.56 lakh (ex-showroom).
Also read: (Ducati Monster 821 Launched in India)
Kawasaki Ninja ZX-6R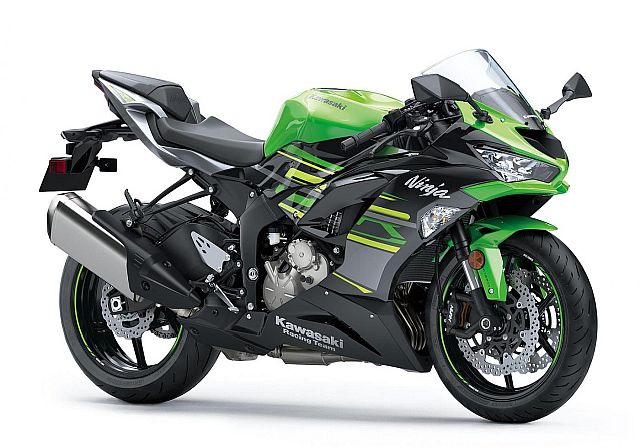 The introduction of the new Kawasaki Ninja ZX-6R marks the return of the true middleweight superbikes. The morbid name of 'widowmakers' we at times slapped on to these extremely powerful motorcycles which were not exactly represented in the Indian market after Triumph removed the brilliant Daytona 675 from their line-up. For sportbike aficionados, the Kawasaki Ninja ZX-6R is an amazing choice as it comes with all the new tech found on Mother Earth. Well, almost. It's powered by a 636-cc liquid-cooled, in-line four-cylinder engine that produces 130 PS and 70.8 Nm. This is a very, very track-oriented motorcycle, also the most powerful, and our second fully-faired machine, and the only World Supersport Championship competitor in today's list.
The Kawasaki Ninja ZX-6R can be yours for Rs 10.49 lakh (ex-showroom), just make sure you ride the beast with caution, at least when riding on the streets.
Also read: (Kawasaki Ninja ZX-6R Deliveries Commence in India)
Yamaha MT-09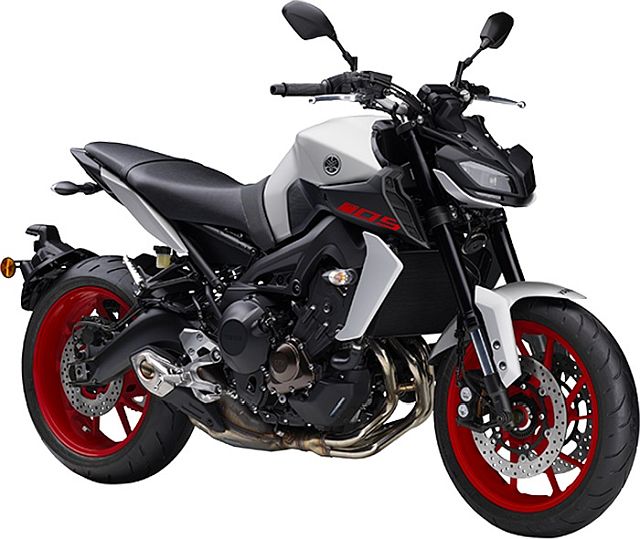 Yamaha launched the 2019 MT-09 which falls between their twin MT-07 and four-cylinder MT-10. Cylinder count here would be, well, you guessed it, three. The Yamaha MT-09 sports an 847-cc in-line three-cylinder unit that produces 115 PS and 87.5 Nm. But what really stands out with this one is the styling, which can only be described as futuristic science fiction: sharp cuts, edges, ridges and all the styling clues from the Starship Enterprise, this is a see-it-to-believe-it machine. Some may love it, others not so much, but it is unique for sure.
Pricing for the Yamaha is Rs 10.55 lakh (ex-showroom) which makes it the most expensive bike here.
Also read: (2019 Yamaha MT-09 Launched in India)
So here you go, if you are in the market for an upgrade from your old single cylinder motorcycle and are not ready for a full-blown litre-class bike, then take a look at these machines as they would be far more usable, easier on the wallet, and a good introduction to higher performance motorcycles.
Story: Zal Cursetji