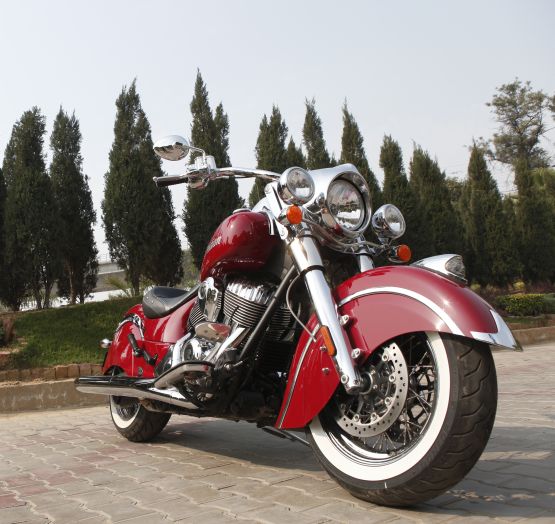 Resurrection is not easy, especially if you are talking about one of the oldest motorcycle companies in the world. Nevertheless, Polaris Industries have pulled it off remarkably well with the revival of Indian Motorcycles.
We spent a day with the latest Chief to experience its hoary legacy. At the Sturgis Bike Week last year a very unusual thing happened. In the midst of all the bikes, babes, tattoos, booze, beer bellies, beards and fake double D's there was something that stunned the motorcycling world. It may sound dramatic, but it was like witnessing the Phoenix's first flight. I, just like millions of others, watched a motorcycle brand being resurrected in Sturgis, South Dakota, on 3 August 2013. It was the return of the true spirit of Americana. Sturgis entered the history books by becoming the town where the Indian Motorcycle was re-born. This time it was under the might of a power house called Polaris Industries, an American engineering company known for making the best all-terrain vehicles (ATV) and snowmobiles in the world. They also happen to be the owners of Victory motorcycles, a brand that has a distinct and niche market.
Anyway, this is about the Indian Motorcycle brand which was acquired by Polaris in 2011. When Polaris bought the rights to Indian they had the option of simply putting a motorcycle together using the extensive parts bin from Victory motorcycles. This is an idea that would appeal easily to the lazy who do not understand the legacy associated with Indian Motorcycles. However, Polaris did understand it. They knew how to treat an icon and I believe that instead of looking at Victory as the main plan, Polaris had something else in their mind. They must have mustered their best engineers and designers, given them whatever they needed along with a simple brief – a motorcycle that would simply re-define the term 'American cruiser'.