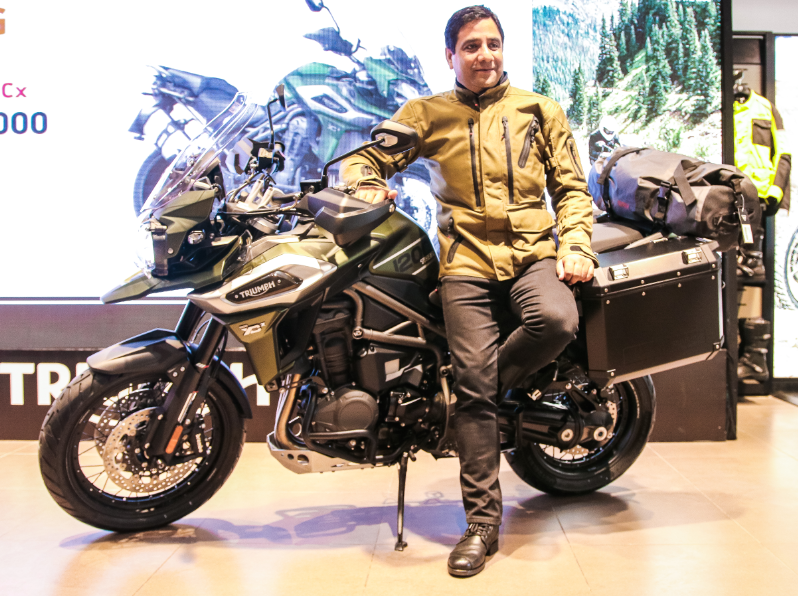 Vimal Sumbly has stepped out of the hot seat as Triumph India's MD and, ever since, speculation regarding his next move has been rife. Sumbly established the British brand's presence here in India way back in 2013 and was one of the driven forces behind its rapid growth since its inception on our shores. He also oversaw the landmark collaboration between Triumph and Bajaj Auto – another of his former employers – with a view to develop small-displacement motorcycles through this partnership. Ever since he called time on his stint at Triumph though, speculation has been rife regarding his next move. While initial buzz pointed towards him taking over the leadership of Harley-Davidson's India operations, we're hearing that this might not be the case.
Sources tell us that he might, in fact, be joining Royal Enfield instead, and not just heading up RE's Indian subsidiary but the brand's entire South-east Asia operations. Royal Enfield have been steadily gaining ground in India and overseas over the last few years, and is on the precipice of a potential further upswing with the launch of the 650-cc twins inching ever closer. Until we hear officially from Royal Enfield or Sumbly himself, this is all speculation, but considering the transition RE will go through with the introduction of its more premium, higher-displacement models, it would make perfect sense to get someone like Sumbly on board, especially since he brings considerable experience in the premium motorcycle segment to the table.
UPDATE: As we had stated earlier, sources within the company are now confirming that Vimal Sumbly has indeed taken on the mantle of Asia-Pacific head for Royal Enfield. He will most likely be based out of Thailand, and oversee the brand's new manufacturing facility there. Expect an official announcement imminently. Watch this space for more details.