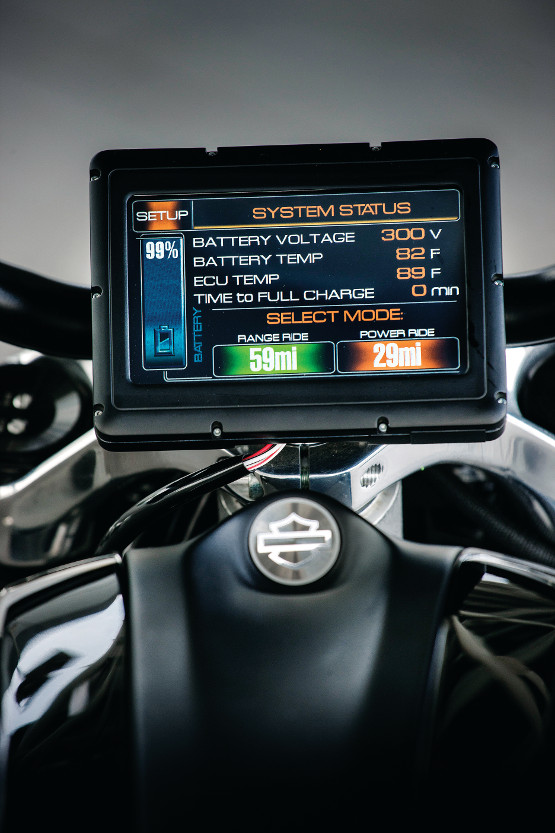 The LiveWire is now live and the only indication is the low-frequency hum from the oil pump, which kicks into action to cool the longitudinally mounted three-phase AC motor. Twist the right grip, which acts as the throttle, and off you go. There is a faint whine at first which feels as if there is a freaking jet turbine just starting off nearby. But as you twist the grip further, you notice that this amazing sound is coming from the motor. More specifically, from the bevel gear assembly that is employed to transfer the power and torque from the longitudinally mounted motor to a belt that provides propulsion. And just like every other Harley, the sound of the LiveWire too was extensively worked upon to make it unique.
Anyway, I was expecting all the 74 PS and 70 Nm of torque from the motor to be delivered the moment it sensed a slight twist of the wrist, but I was surprised by the linearity of the motor. It acted just like a normal engine. Twist the throttle harder and the LiveWire charges ahead with gusto. Stop twisting the right grip and you experience the same sensation that you get while engine braking. Harley-Davidson have incorporated regenerative braking which not only charges the batteries but also helps the bike to slow down under deceleration without you even touching the brakes.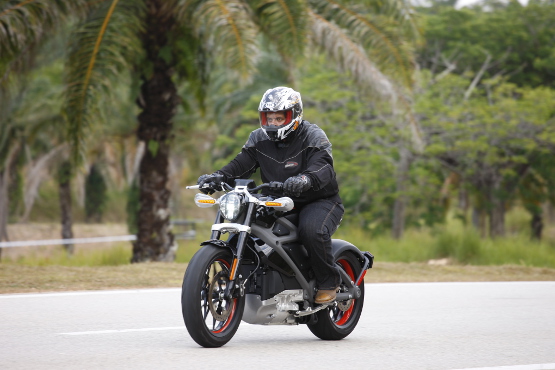 In the Range mode, it acts like a gentle motorcycle that can, on demand, transform into a cheetah on batteries. However, in the Power mode, it does that by default. After switching from Range to Power, I instantly noticed the difference. Hard twist of the right wrist and it simply pushed me back in the seat as the front end lightened up as if the front wheel wanted to rise up. You can really feel the power and torque working their magic in the Power mode right from the word go. It accelerates faster and, I am sure, the claimed 0-100 km/h sprint in less than four seconds is highly possible. Top speed is limited to 95 mph or 153 km/h, although I could only manage to take it up to an indicated 140 km/h. Nevertheless, I could feel that it had a lot more juice to reach its top speed in just a few more seconds.