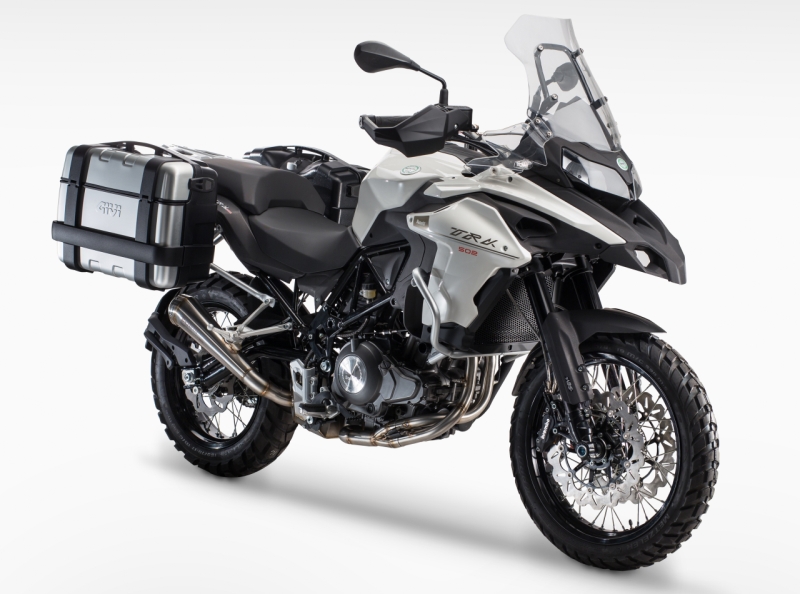 EICMA saw more than a few options being launched in terms of scramblers as well as compact adventure bikes, how does that go down with both sides?
There are two sides to every story. Sellers and buyers. Actors and audiences. The real and the derivatives. Until recently, adventure touring or enduro bikes were the type that weighed well above 200 kg and needed riders to be six-and-a-half feet tall to just get both feet on the ground when seated. Now, though, with the new crop of adventure touring bikes, there has been a sizeable amount of change, in size nonetheless.
The market seems to be relishing the fact that choice has gone up and size has gone down, not to mention potential asking prices. Bikes like the Benelli TRK 502 and Ducati Scrambler Sixty2 have had eyes widen and pulses set to race even before their introduction in the market. Why? For one, yes, the Scrambler Sixty2 with its 400-cc 90° L-twin will be a blast for someone who doesn't weigh much and wants to tackle any sort of surface regardless of whether they or the bike will make it out in one piece. It will be mental, yes, but, most importantly, it will be affordable (somewhat) and let more people say, "I ride a Ducati!" which is probably what the whole thing is about. What do I expect? Fun bike? Yes, of course. Power? I'd say they'd make it A2 licence-compliant so it will definitely pack 47.5 PS or less. Primary target? The KTM 390 Duke, of course. See, BMW and TVS went ahead and joined hands to research, design and create a bike just to take that mad orange Austrian on, and head-on. That's fine. It's great for us!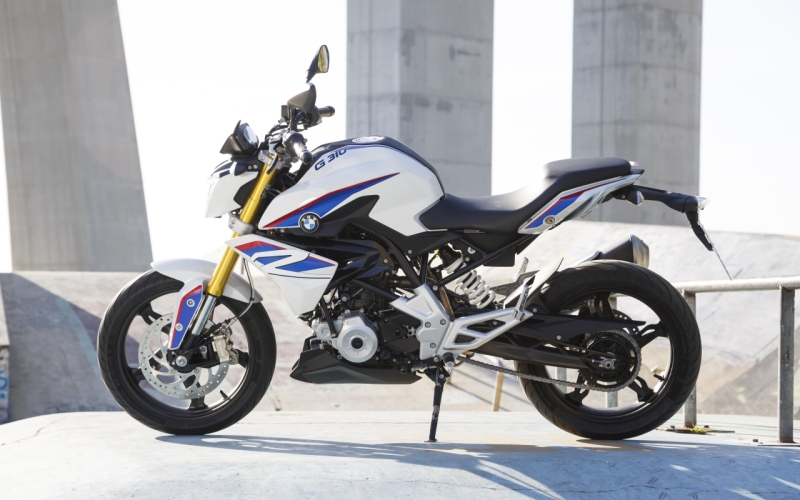 A 500-cc adventure bike though? I remember reading two very different articles form authors I cannot remember on pages I can't recollect. One spoke for smaller bikes, saying his KTM 690 Duke was converted into a proper usable adventure bike, and a big 1,300-cc engine with 160 PS in a near 300-kg bike was impossible to pick up if one ever did venture and end up on the wrong side of the saddle. Yet, another stated that the size was an essential aspect because of the all-road intentions. SUVs cannot have a 140-mm ground clearance and expect to go boulder-bashing. Definitely not. It's the same with adventure bikes. While the Suzuki V-Strom and Ducati Multistrada (and the new Multistrada Enduro for that matter) offer reasonably low, or even adjustable seating while being extremely rideable thanks to their V-twin motors with good low-end torque, they are still quite heavy, and have riders' struggling to reach both feet on the ground. It gets worse if you ever stop on an incline.
The Benelli TRK 502 seems like a slightly down-sized adventure tourer (adventourer?) with a large enough fuel tank and seemingly capable enough build quality and strength of components. The engine seems promising with 45 Nm supposed to arrive at 4,500 RPM. The V-Strom has 103 Nm at 4,000 in comparison. Of course, the TRK will probably cost less than half as much as the V-Strom 1000 does, so that's more than fair. Let's see how the bike turns out and how good it truly is at its purported element.
Then again, a lot of what the bike is truly capable of comes from its tyres. The Multistrada addresses this fact with dual-compound tyres – hard in the middle and soft towards the lean-more edges – and the price shows that. But, what if you had a budget of Rs 4-5 lakh for a good, okay, decent adventure tourer? Your options, as of right now, are zilch. Okay, Royal Enfield Bullets and sets of tyres aside, there aren't too many other than the current crop.
All said and done, with the buyers waiting for a certain motorcycle that meets their requirement and budget, and with manufacturers keen to tap into that mindset and their wallets, it's going to get real interesting real soon. The Benelli TRK 502 is an important one to watch out for, then. That KTM 390 Adventure? It never came true, sadly.