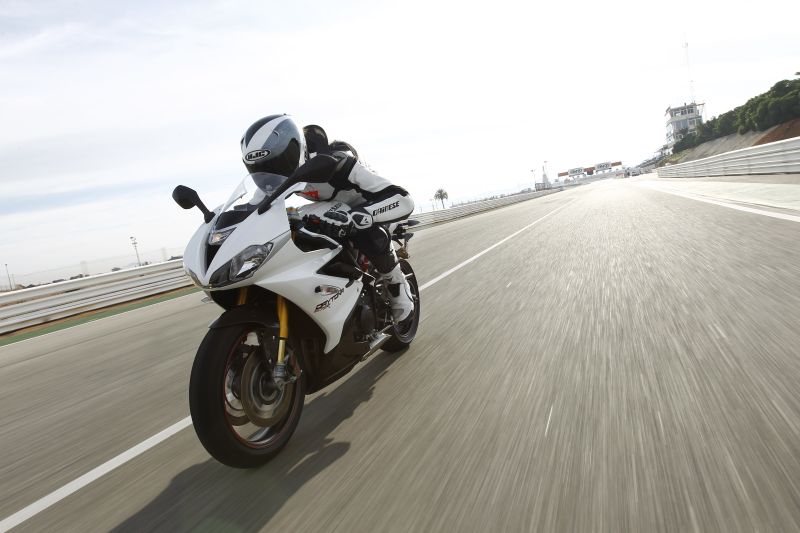 It's only the second lap of my second session of the day at Cartagena and as I crank the Daytona 675R through the Spanish circuit's fiendish first section, I can barely believe how easy it feels.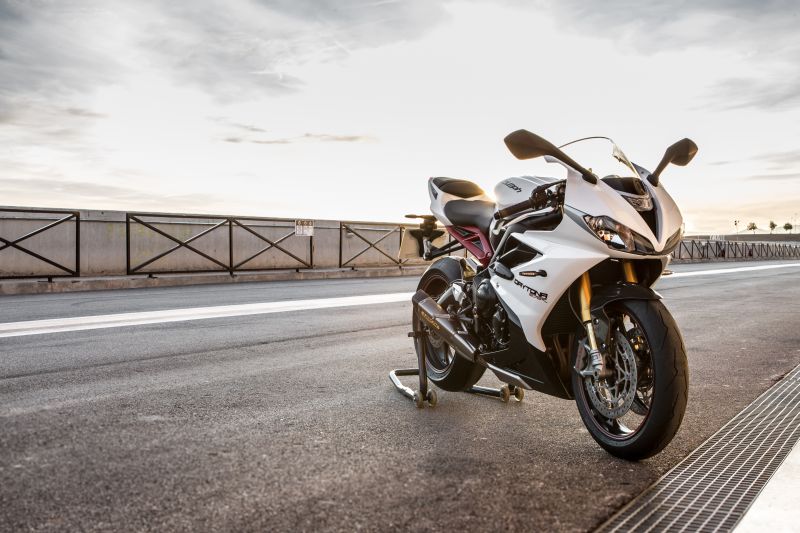 This is a seriously tricky stretch of track: a double-apex right-hander where you have to run wide to the outside kerb before cutting hard back to finish the turn, then immediately climb across the bike to flick it into a tight left-hander while accelerating as hard as you dare.
I've ridden through here on a variety of bikes and most felt distinctly unwieldy. None matched the poise of the 675R, which slices through the section in stunningly effortless fashion, displaying that rare blend of agility and stability that only comes from a light, rigid bike with ideal geometry plus top-quality suspension and tyres. The old Daytona 675 was a seriously sweet-handling motorbike, but this new 675R really does feel like a step forward.
That might seem unlikely if you glanced at old and new versions of the white-painted 675R and concluded that this new bike is another fairly simple update like the one Triumph gave the standard 675 in 2009, three years after its launch. But that's not the case at all. Both this 675R and the standard Daytona 675, which is updated for 2013 in similar fashion, share little more than indicators, front mudguard, brake callipers and foot-rests with their predecessors.
The most obvious change is the exhaust system, now with silencer held low on the right of the bike instead of under the seat as before. But the long list of new parts starts with the 12-valve engine, which keeps its capacity of 675 cc, but has shorter stroke dimensions of 76 x 49.6 mm, instead of 74 x 52.3 mm.
Triumph's comprehensive redesign is perhaps surprising, given that the outgoing triple has recently been winning comparison tests against its Japanese and Italian rivals in a middleweight super-sports class whose falling sales hardly encourage major investment. But having decided to update the 675, the Hinckley development engineers were left with little alternative when they discovered the existing model had been taken as far as it could go.