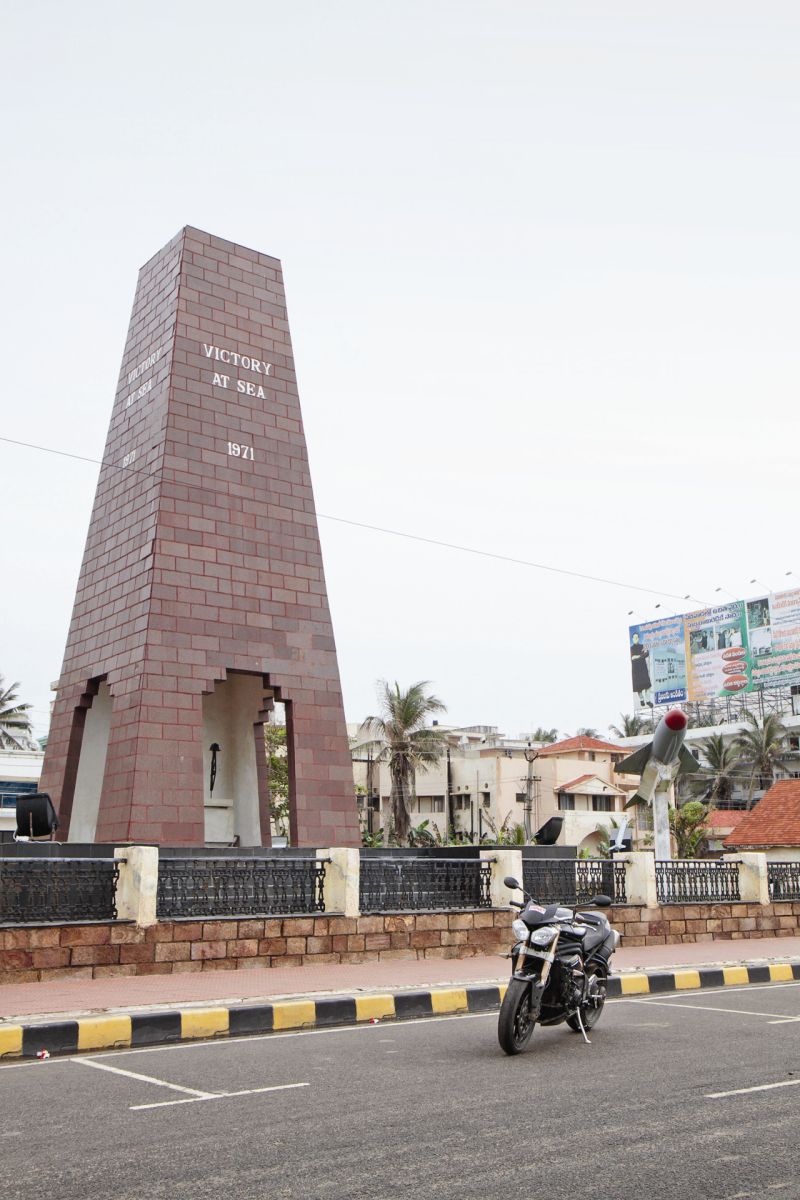 We spent the best part of the morning here before heading out to our next port of call: the port town of Visakhapatnam, a k a Vizag. Open highways meant I got the chance to twist the throttle and, boy, did I twist it! While riding in the tiny lanes of Balasore, the Speed's 127 horses were desperately reigned in, but now there was every chance to gallop. With a roar that echoed lightning and thunderstorms the Speed surged forward, tapping into every last drop of all those 105 torques. It was just me, the bike, and flashes of colour as the kilometres melted away under the Speed's three-cylinder fury. It's times like these when you really understand what the Speed is meant to do, what it was born to do.
Vizag was comfortably reached, and we settled down for the night. As is usual for us, we set out early the next morning. A new day, a new city, and so many things to see! We first headed towards the actual port and Vizag's industrial belt. We even caught a glimpse of Vizag's Indian Navy HQ from the outside. Next we were off to the beach – Ramakrishna Beach (or 'R K Beach' as the cool kids in Vizag call it) to be exact. After goofing around and checking out the souvenir stores on the beach, all we had to do was skip down the road to the Victory at Sea war memorial.
Another tribute to the aforementioned victory of 1971, this memorial is particularly commemorative of the sinking of a Pakistani submarine, Ghazi, when it tried to enter Indian waters. The memorial isn't restricted to the navy, however, because a T-55 tank, an Alizee fighter jet, RZ-61 surface-to-air missiles and P-21 surface-to-surface missiles, along with an RL-140 anti-submarine rocket-launcher used in this war have all been displayed here.