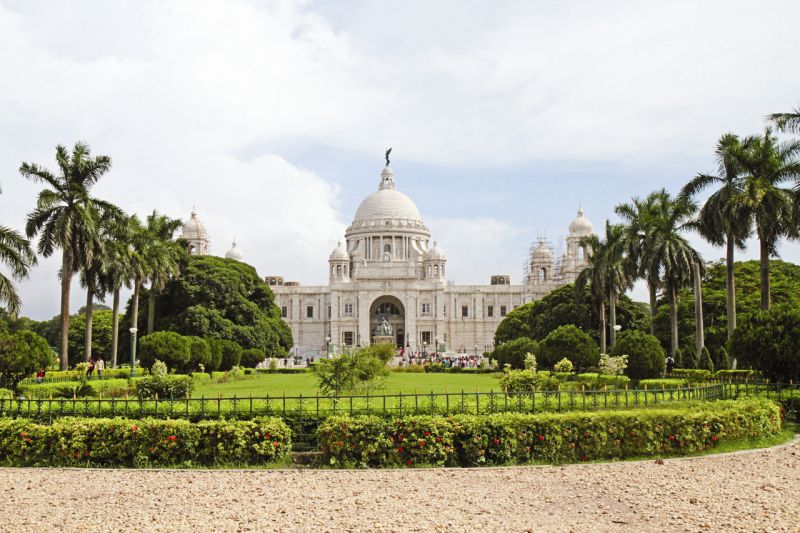 The closest monument was the Victoria Memorial. A Victorian (duh) monolith built to commemorate England's Queen Victoria on her death in 1901 by the then viceroy, Lord Curzon, this grand white marble construction cost a staggering one crore and five lakh rupees to build and was funded through the collection of donations from both the aristocracy and general populace of India. It also houses a museum and sits in the middle of lush, sprawling gardens. A few feet away from the entrance to the memorial a tribute has also been paid to noted Kolkata and Indian luminary Sri Aurobindo in the form of a stately statue.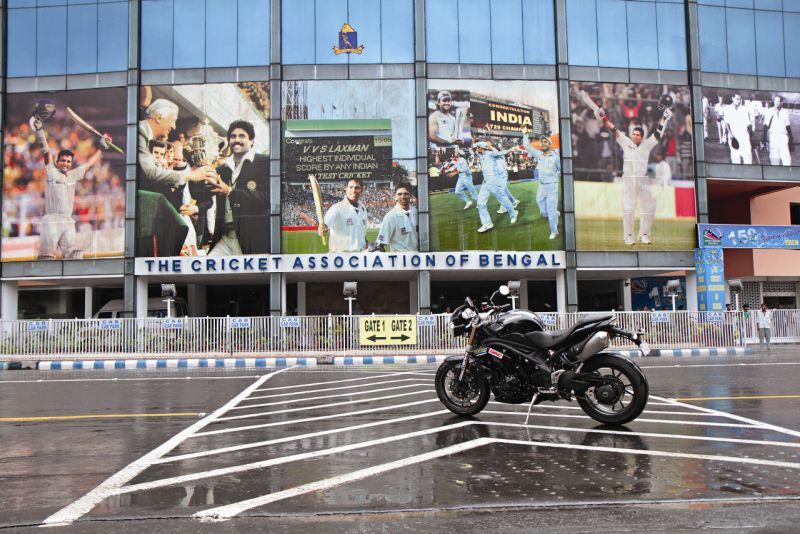 Next we went to the Eden Gardens, both the actual garden and the stadium named after it, and, after checking out the Indian cricket team's greatest moments captured in massive posters slapped across the Cricket Association of Bengal's entrance, we continued with our sightseeing. We headed up towards Prinsep Ghat. A few feet before it, we spotted the Patton Tank covered in Urdu scrawling. I didn't know why a not-quite-Indian-Army-green tank covered in Urdu was sitting there in that moment, but the Triumph Kolkata team had provided us with the history behind this too. The tank was captured when India sided with East Pakistan (now Bangladesh) to help cast off the chains of rule that Pakistan had her tied down with. This war for Bangladesh's emancipation was waged in 1971, and this tank was captured when India attained victory in these efforts.
We eventually did make it to James Prinsep's Ghat. James Prinsep was a British scholar and famed expert in Asian history. His popularity is high among the populace of Kolkata and the rest of the country due to his efforts towards the deciphering of ancient Indian Kharoshthi and Brahmi scripts. The ghat plays host to lawns with expertly manicured foliage that depicts animals and the like, and a splendid monument paying tribute to Prinsep. It is situated in the shadow of the Vidyasagar Setu and on the banks of the Hoogly River. Sitting at the riverside is a tranquil and calming experience, and the serenity was accentuated by the presence of a local violinist who was weaving soft, lilting artistry with his instrument while I was there.