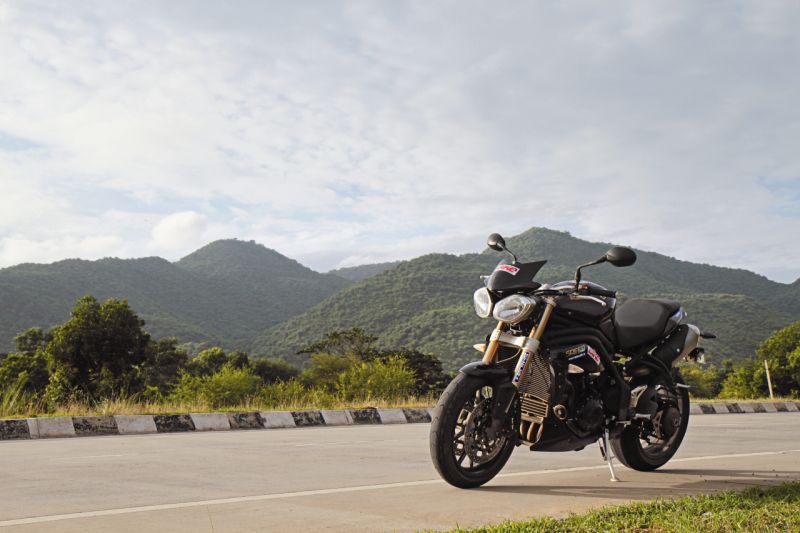 We pick up our Golden Quadrilateral journey in Kolkata, where we explore the city's many joys before heading out towards Chennai, constantly exploring en route
Story: Harket Suchde
Images: Rommel Albuquerque
The gurgling of rain-clouds and staccato rat-a-tat of thick, heavy raindrops pummelling into my hotel room's window are my alarm clock for this morning. As I relinquish the comfort of warm covers and amble over to the window, I see the sky cloaked in ominous grey, the rain absolutely pelting down. In usual circumstances that would be depressing, but these aren't usual circumstances. I know that a gorgeous Triumph Speed Triple in a shade of black that would give the rain clouds a run for their money awaits me, sitting pretty in the parking lot. Just remembering that is like an instant shot of caffeine. To hell with the rain, to hell with sleep, I get to ride the Speed again!
A quick shower, an even quicker bite, and an actual shot of caffeine later I finally swung my leg over the bike and into the saddle. Starter pushed, the three-pot 1,050-cc mill began its throaty serenade and the 'city of joy' had at least one extremely joyous bloke motoring around her streets insanely early in the morning.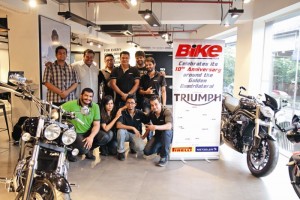 We began our Kolkata exploration with a visit to the Triumph showroom there. The Kolkata Triumph team were extremely accommodating and gave us some brilliant tips on what to see in the city and gave us helpful directions as well. After a long and enjoyable chat while the bike was being examined by the service team, we set off, armed with information to see what wonders Kolkata had to offer. But first, there was a puddle full of water too tempting to resist, and with the road completely deserted, we just had to splash through it. So we did, and then began our Kolkata expedition.