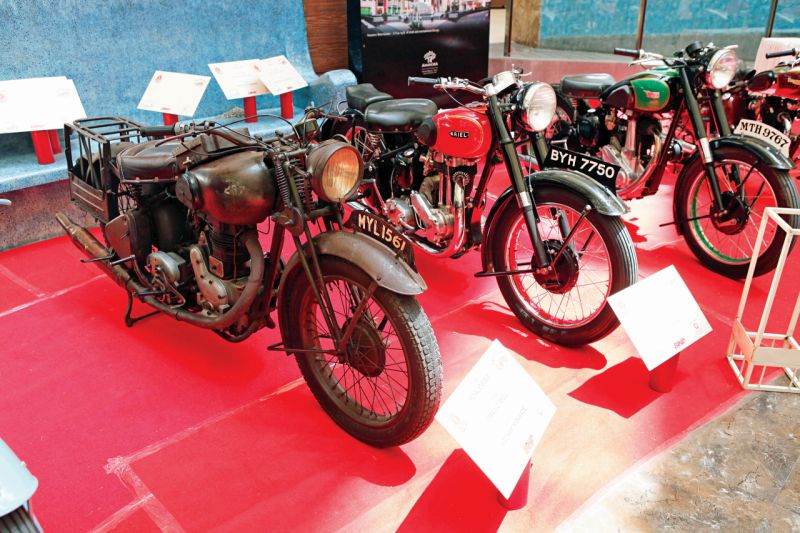 The exhibition had attracted not just motorcycles but also scooters from the yesteryears. The 1958 Lambretta Ld was one of the earliest 150-cc models displayed alongside Yogesh's 1962 Vespa.
In addition to the proud owners, the event was graced by Subhash Bose, popularly known as "Bullet Bose" by the veterans of the racing community in the country. Having racked up more than 350 victories as the factory rider for Royal Enfield in the 1960s, he is one of the most revered personalities in the pantheon of motorcycle racing in India.
In an ambience that exudes everything that's modern and fresh and new and so very 2015 – a locale that houses McDonald's, Harley-Davidson, a brewery, a bowling alley, and an eight-screen multiplex, it was a surreal experience to enter the exhibition that was reminiscent of an era gone by but revived so assiduously and painstakingly. The motorcycles you see on these pages stand a testament of time, and the investment of boundless physical resources, energy, and perseverance, not to mention financial resources as well by the resilient bunch that is the Vintage Motorcycle Club.