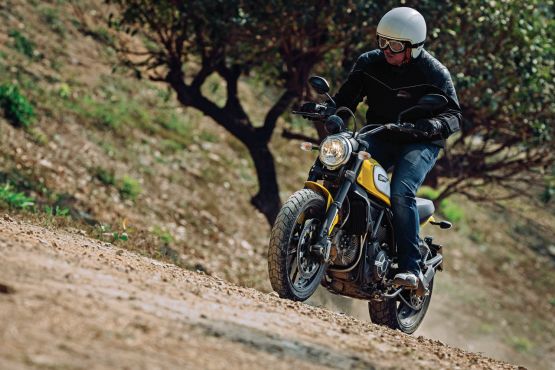 It handles well too, thanks in part to an extremely frugal wet weight of 186 kg, and a complementary tubular trellis frame, along with the aforementioned suspension. For the first time ever, Ducati have introduced a single front disc on any of their bikes with the Scrambler, but with the inclusion of ABS, this configuration does what it needs to with minimum fuss, allowing you to explore all those 75 PS without the slightest feeling of foreboding. The riding position is upright, which is an issue when you approach wind-blast inducing three-digit speeds, and while the rear-set foot-pegs are fine for short stints, and a boon when standing up for off-road action, those with a bit of a vertical presence will suffer from stiff-haunch-syndrome after more lengthy jaunts on tarmac.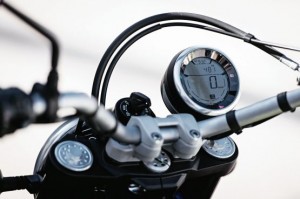 The dash may be of a cutting-edge Liquid Crystal Display (LCD) variety, but is minimalistic as they come. A dominant digital speedo almost dwarfs the tiny rev counter, and fuel and gear indicators are conspicuous by their absence. A handy addition, though, is the under-seat USB port, complete with a little cubbyhole to place your phone in while you're charging it. Considering Ducati want to bring a younger, more diverse crowd into their fold, this feature in particular will go down like a riot.
The Scrambler is manufactured in Thailand, a nation that has entered into a Free-Trade Agreement with India, so we don't expect it to be overly expensive either. A Rs 6.5 lakh ex-showroom tag is highly likely, with the bike expected to hit showrooms, along with a number of its Ducati brethren, by the beginning of May at the very latest. And with the nationwide popularity of classically styled bikes like the Continental GT and the Bonneville, the Scrambler should garner a whole lot of attention when it finally arrives.