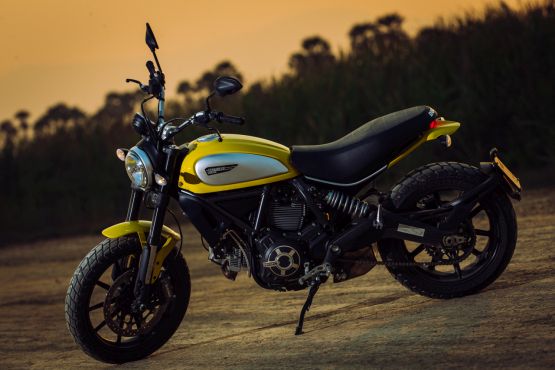 The Ducati Scrambler (Scrambler Ducati is just plain weird!) isn't a bolt from the blue, though, because Ducati launched the very first Scrambler way back in 1962. In biking chronology, '62 was around the time when the popularity of Steve McQueen and his motorcycle-themed movies were reaching their zenith. Ducati's North American distributor, seeing an opportunity to strike while the iron is hot, asked the Italian marque to build a small, fun, dual-purpose bike that would appeal to McQueen fans — the Scrambler was Ducati's answer to this request. It lasted for 12-odd years before passing away into oblivion…until now.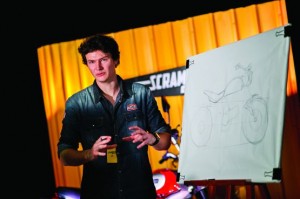 The new Scrambler's designer, 26-year-old Julien Clement, spoke about the forces that drove him to hone in on this particular design for the bike. He went through great lengths to stress the fact that this new Scrambler is a modern interpretation of the classic, not a reboot. Julien's story is an interesting one too. Originally an intern at Ducati while still attending design school, he stumbled upon the old scrambler and drew his version of the bike on a whim. A few years later, when Ducati actually decided to reincarnate the Scrambler, they remembered young Julien's efforts, and brought him back on board to design the bike!
Julien wasn't the only lead designer on the project either, because when Ducati say the Scrambler is a lifestyle product, they really want you to believe it, and, as such, they've created a whole raft of rider apparel and accessories to match the neo-classic ethos of the bike. From wrist-watches to shirts and everything in between, their catalogue of supplementary products, numbering a staggering 35 pieces, is more than I've seen made for a brand-new bike.