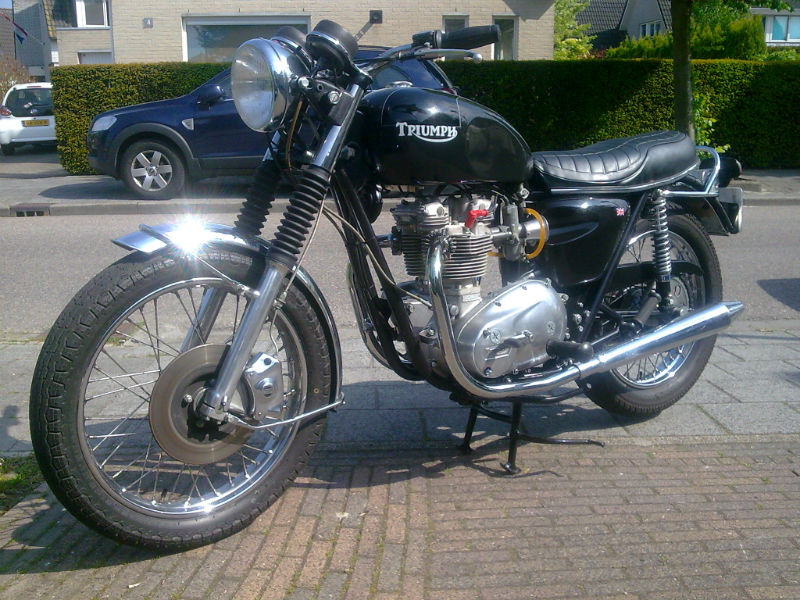 I bought a second hand Royal Enfield a few years back and faced a little trouble after I bought it, because I did not bother to check properly before buying it. So here is a short checklist just to keep in mind before you get one.
The second hand motorcycle market is huge and if you are looking to buy a bike, it becomes really confusing on which bike to narrow down to.
So first things first KNOW THE MARKET, spend time researching details about the model of the bike in which you're interested. Scan the internet, do some research on owners' forums, read back issues of motorcycle magazines, ask questions about the bike to people who you know own the bike and keep a written record of everything you learn. So that you can go over everything before you put your cash down.
Once you have narrowed down to a handful of bikes, it is time to meet the owners and the bike in person. Check the documents if they are up to date, like the engine number, insurance, road tax and PUC. Also ask the owner if the bike has had an accident or has been modified in any way? Once you have checked the documents and they are fine it is time to check the bike out.
The 360 view. Take a walk around the bike to make sure all is aligned properly. Like for instance check if the wheels are in line with each other. Then move closer to check for scratches or if the any panels are bent, because if you are paying good money you surely need a decent motorcycle in return.
Once you have had an overall look of the bike, move in for a closer look. Check the chain, if it is rusty it needs to be replaced. Check the sprocket, if the grooves are bald, then this also needs a change. One also has to check the rims, disks and the tyres, to make sure all is in good condition.
After a walk around, start her up. Listen to the sound of the engine and make sure there is no suspicious rattle or knocking noise coming from the engine. Also look for oil and coolant leaks if there are any. The best place is to check for leakages, is where the owner usually parks his bike.  Here you must also check all the electrical. The indicator lights, high beam and low beam, horn and instrument panel. If there is any problem, then there is some problem with the wiring, which has to be looked into.
Once you are satisfied, take the bike for a spin. Go through all the gears, check the brakes, get a feel of the bike and make sure you are comfortable riding it. Do not ride away with the bike.
After checking everything out and you are sure this is the bike you want to buy, put your money down on it. If you are a sweet talker you can also bargain a bit to lower the price for you.
So these are just a few things that I thought might be helpful to look out for while buying a second hand bike. I did miss out on a few, so keep it in mind.