Not that the chassis didn't do a good job, both with a respectably comfortable ride in town and when the road opened out and started climbing the Tiede volcano, whose summit was occasionally visible in the distance as we rounded yet another hairpin bend. The road was twisty, sometimes steep and generally well surfaced. The Ducati was very easy to flick into the bends, held its line effortlessly, and generally felt quick, controllable and fun.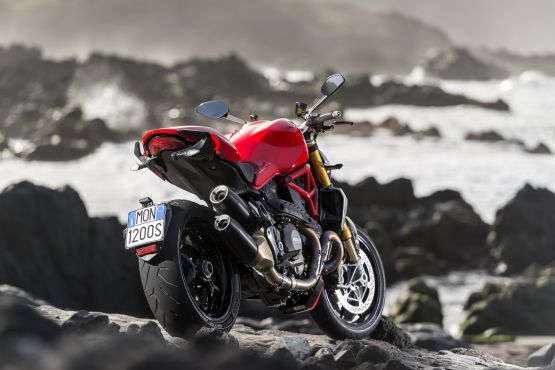 Mostly I stayed in the Sport mode, though Touring was barely slower and gave a slightly more relaxed feel when the pace wasn't fast. The Monster's cornering ability was well up to scratch. Its brakes impressed with their ferocity, feel and the excellence of the ABS system; and the Pirelli Diablo Rosso II tyres gripped the occasionally dusty road well enough to make me glad the Ducati had plenty of ground clearance.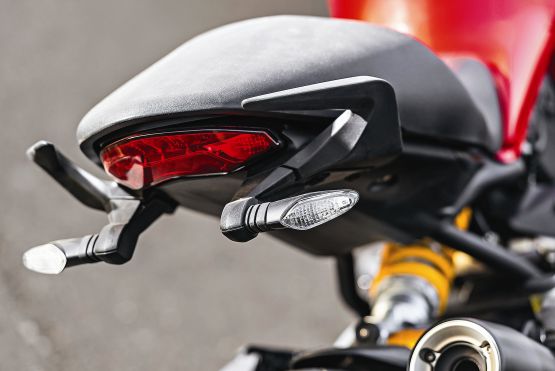 The Öhlins suspension was very well damped and pretty firm, kicking slightly on bigger bumps (where a rising-rate linkage would have helped), but giving the Ducati a taut, sporty feel without the harshness of the 1100 EVO. One horrendously bumpy, frost-ravaged road on the way back down the mountain sent shock waves through the rubber-mounted handlebar, and through the shock despite its generous 152 mm of travel. But even a softly sprung adventure bike would have struggled on that surface.
Comfort was also improved by the 1200's ergonomics, notably the revised handlebars which take some weight off your wrists. The more generously sized and padded seat seemed a useful improvement, too. The pillion also gets a larger seat plus solid grab-rails. The only slight drawback was the pillion footrest bracket design, which holds the exhaust silencers on the right side and tended to catch the heel of my boot, but despite having big feet I didn't find it a serious problem.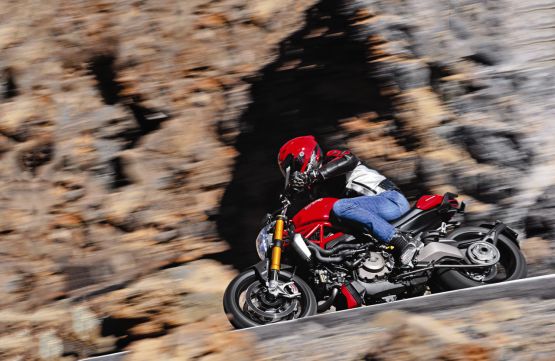 Ducati's attempts to make the Monster more practical have generally been successful, though the mirrors blur uselessly at some revs. The fuel-tank is four litres bigger at 17.5 litres, good for close to 250 km at an enthusiastically ridden average of 6.3 l/100 km. There's enough steering lock for fairly tight U-turns. Valves need checking only every 30,000 km. Accessories include a screen, seats (touring and a lower option), panniers and heated grips, plus billet aluminium parts and more than a dozen carbon-fibre components.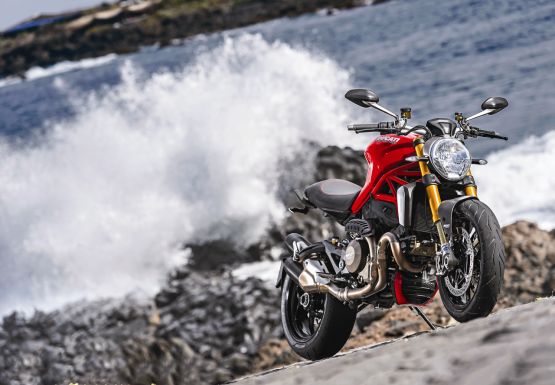 Those would, of course, add to the price of a bike that is already significantly more expensive than the outgoing air-cooled V-twin. But many will think the extra worthwhile for a Ducati that is not only substantially quicker, but also easier to ride, more comfortable, versatile and better equipped. And, crucially, still very much a Monster.