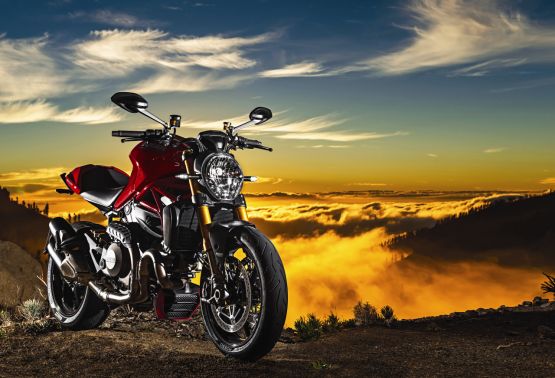 We ride the Ducati Monster 1200S through the Tenerife lava fields with memories of a ride on the Monster 1100 EVO three years ago still fresh in our mind
Story: Roland Brown
The ride through the dramatic, lunar-like Tenerife lava fields on the Monster 1200S is eerily reminiscent of the launch ride up Mount Etna in Sicily three years ago on this bike's predecessor, the Monster 1100 EVO. As the new, liquid-cooled Ducati growls up the twisty road circling the Tiede volcano, it feels very much an evolution of that air-cooled 1100 EVO model — but not quite in the way that might have been expected.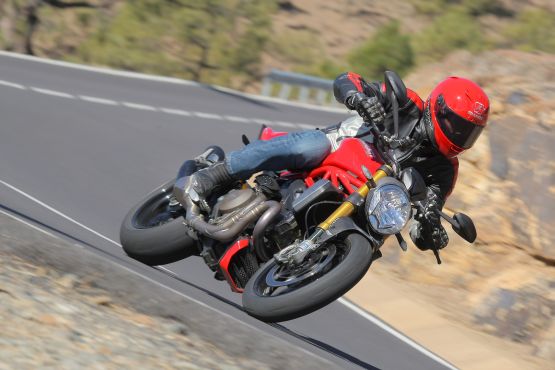 Sure, the new 1200S with its 145 PS Testastretta DOHC eight-valve V-twin engine is much quicker than the 1100 EVO, accelerating with shoulder-yanking force as it revs smoothly and hard through the gearbox. But other, more subtle things make just as much impression: the engine's flexibility and sweet throttle response, the simple yet informative instrument panel, the comfort from the revised riding position and more generously padded seat.
It's really no surprise that this new-generation Monster should be notable for more than just the added performance of its liquid-cooled engine. After all, Ducati already had the Testastretta motor that produces 162 PS in Diavel specification, and could have given it even more power to meet the challenge of the latest 160-PS-plus super-nakeds, including BMW's S1000R and KTM's 1290 Super Duke R.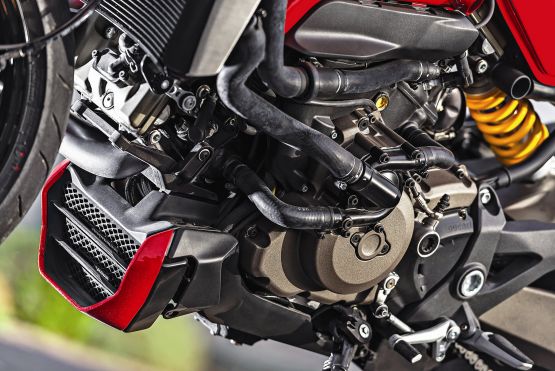 Instead, the Bologna firm has softened the eight-valve V-twin, and positioned the freshly liquid-cooled Monster slightly apart from those hyper-nakeds by making an effort to improve its all-round ability. This is the most powerful and fastest Monster yet, but it's still a roadster that feels as though it was built to be ridden wearing jacket and jeans (albeit preferably reinforced and armoured ones), rather than racing leathers.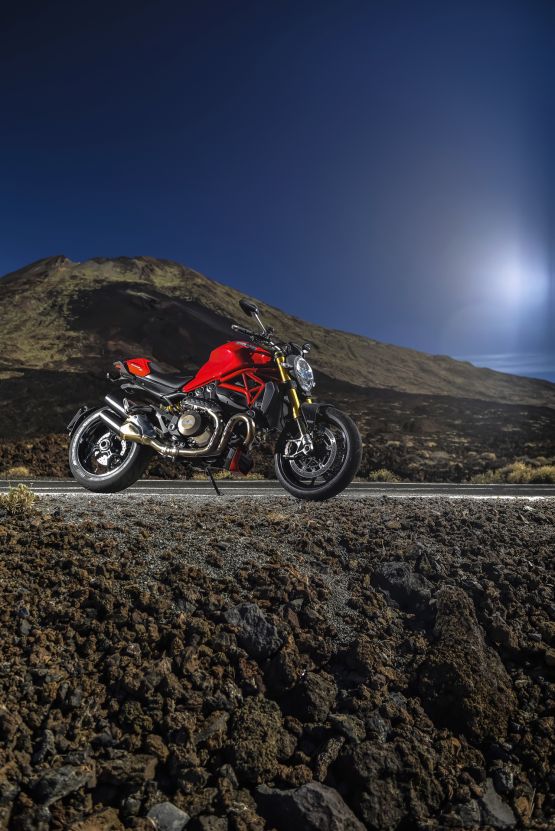 Ducati's approach is easy to understand, given the success of a Monster family that has sold more than 2,75,000 units since the original M900's launch back in 1993. The Monster has always been about accessibility and streetwise style as much as speed, as emphasised in 2009 when the eight-valve Streetfighter's imminent arrival prompted the firm to drop the liquid-cooled Monster S4Rs in favour of the air-cooled 1100.