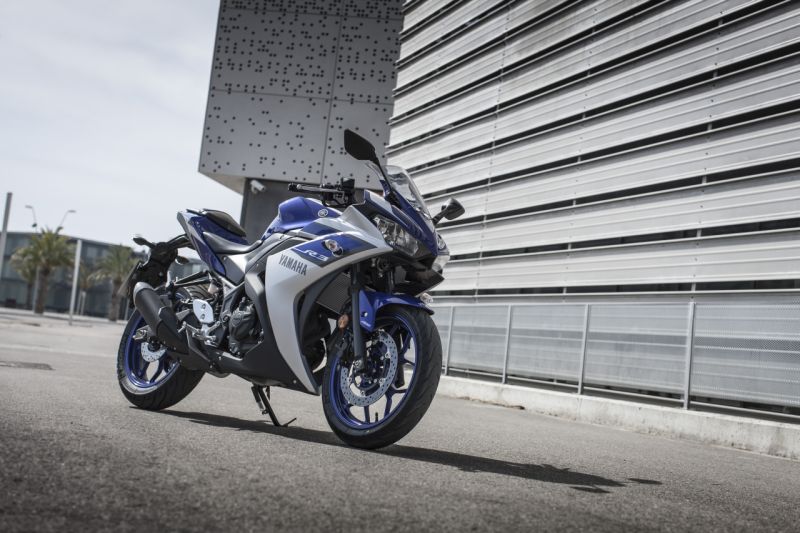 Interview: Leon Oosterhof, Product Manager Super-sport, Yamaha Motor Europe
"The R3 was very much a global project. It's also built as a 250-cc model but it wasn't designed as a 250 and then enlarged to 321 cc; actually, it was the opposite. There was a global demand for a mid-sized sporty bike and the goal was to create a bike that would fit nicely into the A2 licensing in Europe and would also answer the demand in Asia and other territories for 250-cc bikes.
"Why 321-cc capacity? The development team wanted to create an engine with good performance and a priority in the mid- to high-RPM range. So we chose a relatively big bore and short stroke, comparable with R6 proportions, and got to this configuration that way. The 250-cc version has a smaller bore.
"We had two target audiences for the R3. Firstly, younger riders with a sporty mind-set, who are dreaming of lap times and so on. We realise that they're not going to ride on a track every weekend, so the bike is representing their dreams but is also suitable for everyday riding.
"The other category is full licence-holders who are looking for an alternative to a roadster. They want something a bit more sporty and exciting, especially for the winding roads, but they also want ease of riding plus protection for longer distances on the highway. We think the R3 suits both types of riders.
"Will we make a naked version? Who knows? Of course, when you develop an engine nowadays it has to be applicable for multiple bikes. We believe this engine has enough power and torque to play with, so it might happen at some point. You never know!"