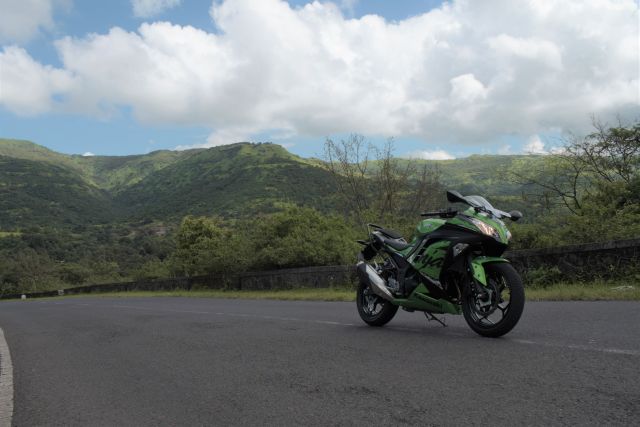 Story: Anosh Khumbatta
Photography: Ravi Chandnani
It was almost a decade ago, back in 2009, that Kawasaki opened up the quarter-litre sportbike segment with the twin-cylinder Ninja 250, a high-revving pocket rocket that made a name for itself as an outstanding beginner motorcycle for riders with a sporty bend of mind. A somewhat high price tag was the only shortcoming of this machine and, being a twin, she demanded a premium. The 250 was soon replaced by the Ninja 300, a bike that retained all the endearing characteristics of the outgoing motorcycle, with a slightly larger engine for a little more power. Now, for 2018, Kawasaki have launched an all-new Ninja 400, with an all-new chassis, revised dimensions and even sharper handling characteristics, in addition to the bigger engine. This bike will replace the Ninja 300 worldwide, but Kawasaki has other ideas for the Indian market. The Ninja 300 will continue to be sold alongside the new Ninja 400 and, to make it more accessible, Kawasaki are now locally sourcing several components and assembling the bikes at their Pune facility, resulting in a price cut of over Rs 60,000. The Ninja 300 can now be yours for just Rs 2.98 lakh (ex-showroom), making it the most inexpensive twin-cylinder motorcycle you can buy. It is now also endowed with ABS-equipped brakes, further sweetening the deal and making it an attractive proposition for riders who want a small sportbike, but can't afford to spend Rs 4.69 lakh on the premium-positioned Ninja 400.
I was lucky enough to spend a few days with the Ninja 300, through a variety of riding conditions, to bring you this report.