The Harley has a very different feel. Its liquid-cooled 750-cc V-twin purrs rather than growls. Yes, it's a quiet and refined Harley. No potato-potato here, like it or not. To compensate for the absence of auditory excitement the Street 750 comes back with oodles and oodles of grunt in every part of the tacho (if only this bike had one). There's plenty of go to simply whizz past everything at the slightest twist of the right wrist. The bike's rewarding handling and sorted dynamic manners mean that this is a cruiser that actually corners. The Street 750 is the kind of bike that makes you feel like the demon in Meatloaf's video being chased by cops as he scythes through bends and cuts through corners in an effort to hide his true identity.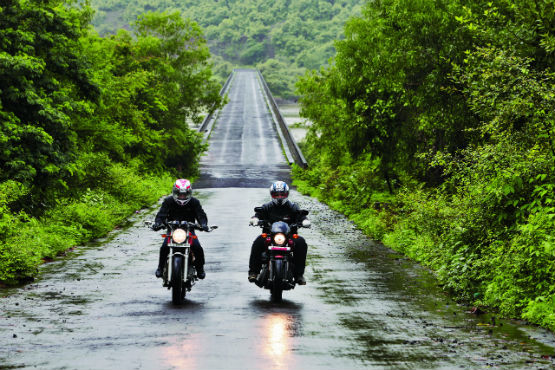 Somewhere along the road the heavens opened up in all their glory and in the blink of an eye we were both drenched to the marrow. Or was it earlier? Can't really remember for it's easy to be lost in the fun of these two wonderful machines. You could potter lazily through the countryside, lush post the first showers after a scorching summer, taking in the wonderful landscape. The next moment, you could be chasing each other up through the zigzags of Tamhini or any other that came up on the road; the common trait of both bikes being the ability to connect the rider with the terrain in one unique relationship.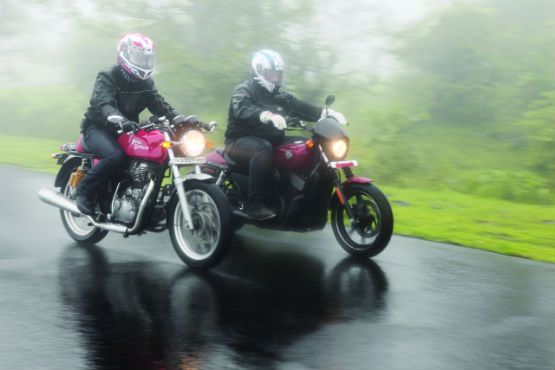 They also stand out in crowds. Wherever we went, we saw people gawping at the bikes, for they are good-looking machines too. After a while it becomes tough not to bask in the reflected glory of these two time travellers. At the hotel where we called it a night at Murud-Janjira we had a bunch of boys-turned-men ask us to switch on the engines so that they could hear the sound of these bikes. Later we saw them lounge around the bikes, taking photos, soaking in the 100-plus years of motorcycling history that we had ridden into that sleepy town full of coconut trees, palms as it faced the choppy vastness of the grey Arabian Sea.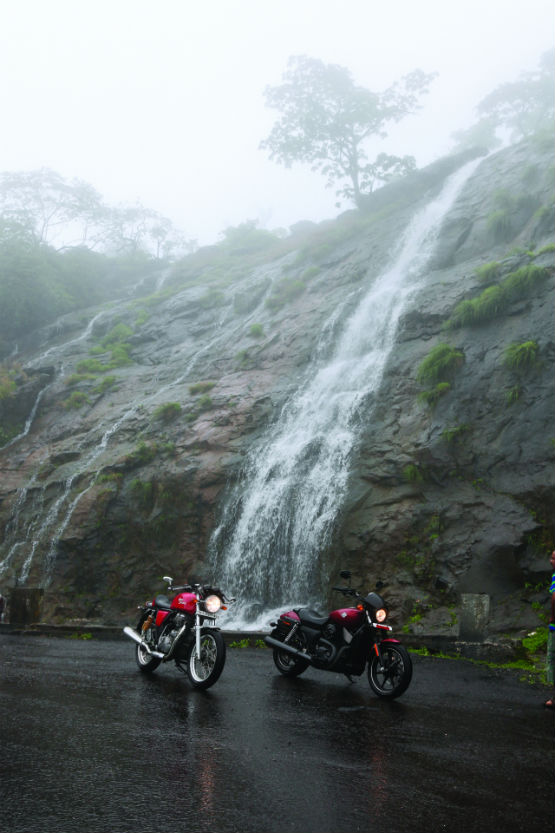 Our route took us from Murud to the nearby Fort Janjira before looping across the Sahyadri on to the Mumbai-Goa highway (NH 17). The turn-off for Mahabaleshwar came up just after Poladpur, from where we started the climb to the hill station. Honestly, though, the destinations and the distances were just an excuse that we were happy to have made, for this was a special ride on two special bikes that cannot be compared with anything else; least of all, with each other.