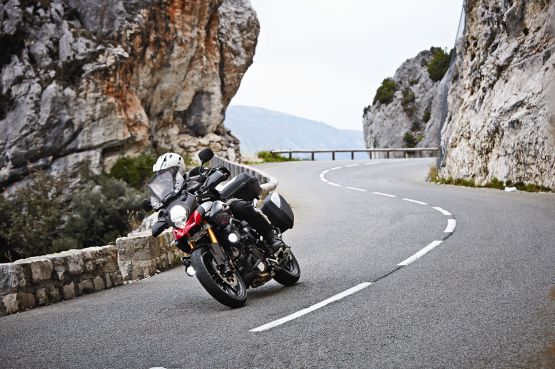 On more open roads the bike cruised effortlessly at 130 km/h, and rumbled smoothly to an indicated 200 km/h on one short, slightly downhill straight. It probably has enough straight-line performance for most owners. Even so, I couldn't help feeling that the V-Strom lacked top-end excitement. For once, one of Suzuki's power mode buttons would have been welcome —if I could have pressed it to summon the storming midrange and 123 PS top-end kick that made the firm's TL1000S so much fun back in 1997.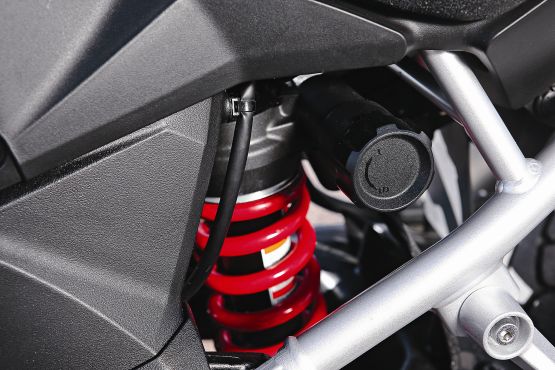 At least the V-Strom handled well enough to be entertaining, after a few turns of the shock's remote preload adjuster had raised the rear end. This dialled out the soggy feel that the Suzuki had when carrying my 85 kg on standard settings, and sharpened the steering to good effect, making the bike noticeably more responsive. A little extra damping at both ends would doubtless have given an even tauter feel (the KYB forks are multi-adjustable, the shock has rebound damping adjustment only) but the V-Strom was enjoyably easy to flick around.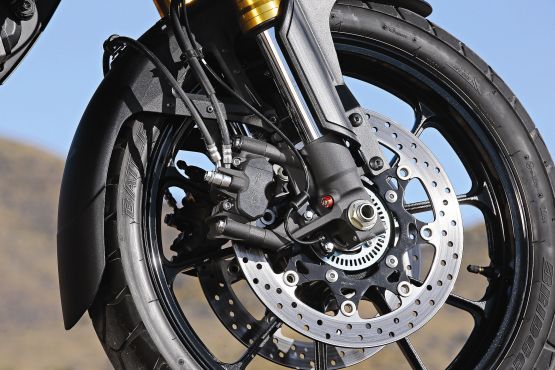 The Suzuki was impressively well braked, too, its four-piston Tokico monobloc callipers biting the 310-mm discs hard, backed up by a useable rear disc and an efficient ABS system. Bridgestone's Battlewing tyres didn't seem the stickiest of street tyres, but they made good use of the respectably generous ground clearance, and coped well with some dusty looking roads.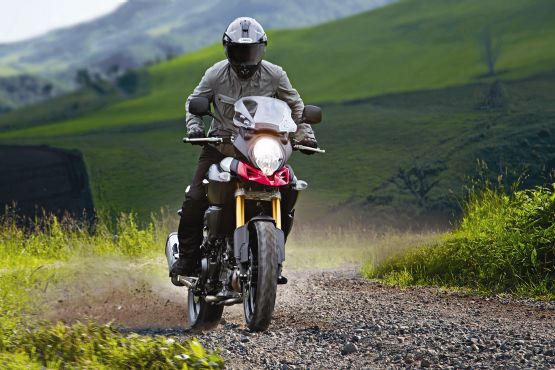 The relatively soft suspension gave a comfortable ride, even on bumpy surfaces, including the cobbled streets of one town. The dual-seat contributed to this by being wide and well padded, for both rider and pillion. There's also a useful rack and a pair of solid grab-handles for the pillion. Despite being very tall I found the slightly revised riding position — bars and footrests are moved rearwards by a few centimetres — roomy, but it's a shame the seat can't be adjusted for height. A higher (by 35 mm) or lower (by 30 mm) seat is available, as a cost-free option in some markets, but that won't help at re-sale time.