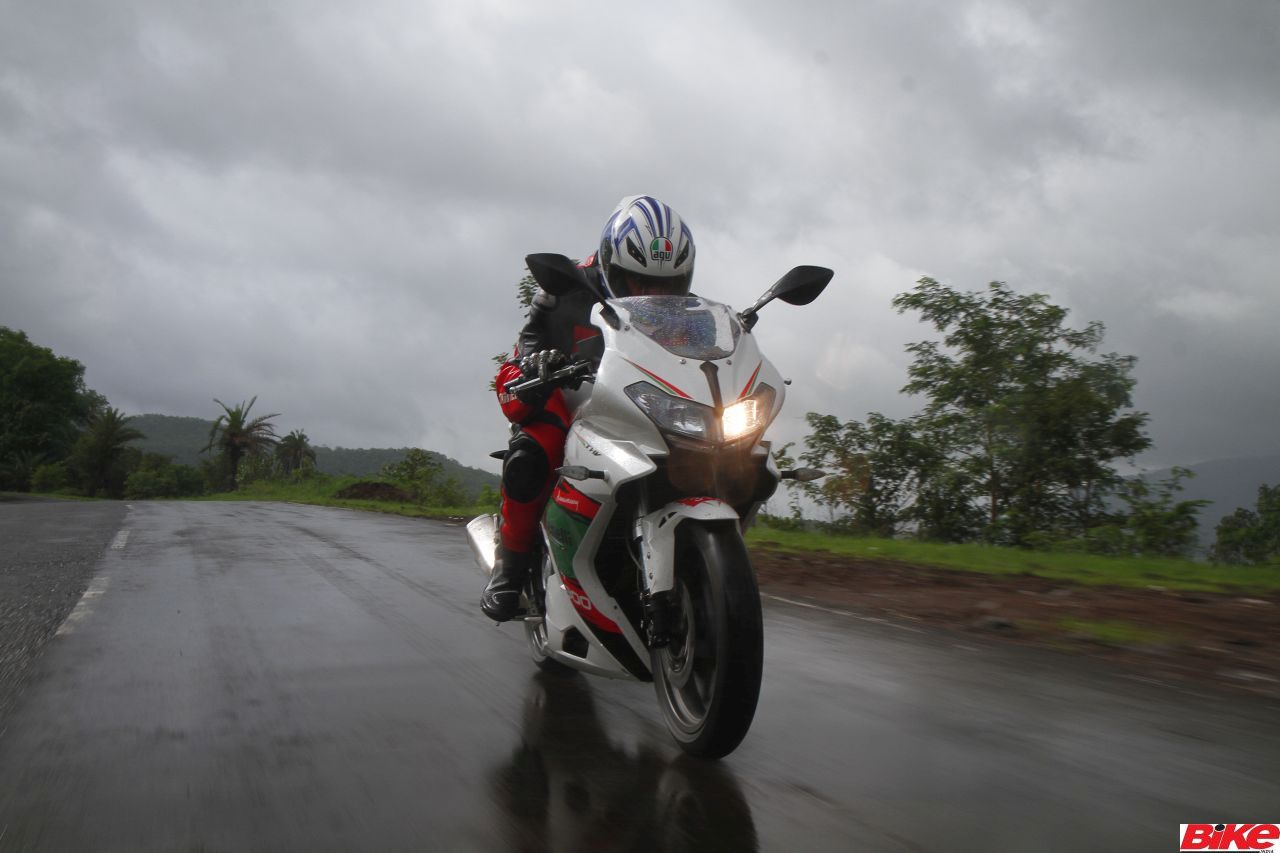 As for the cycle parts, the Tornado uses a new frame and rear suspension combined with upside down (USD) front forks and new wheels and tyres. These are major changes that decide the overall ride quality and handling characteristics of the bike and, luckily, Benelli have got the setup right. Although the 41-mm front forks are not adjustable, the rear monoshock is adjustable for preload. The setup is slightly on the softer side which endows the bike with a good ride quality on our roads and it doesn't really affect its handling much. Throw this motorcycle into a corner and it adheres to the chosen line well. Only one complaint here would be that the foot-pegs ground quite easily and the exhaust, which is mounted quite low, also tends to kiss the tarmac a bit under full lean. Overall, the bike tends to be stable in the corners and quite capable when it comes to quick directional changes. I enjoyed riding the Tornado in the corners because its handling is superb on twisty roads. The 150 section rear and 100 section front Metzeler tyres offer oodles of grip even when the roads are slightly wet. The balance of the bike in the corners is superb and confidence-inspiring and its stability is marvellous.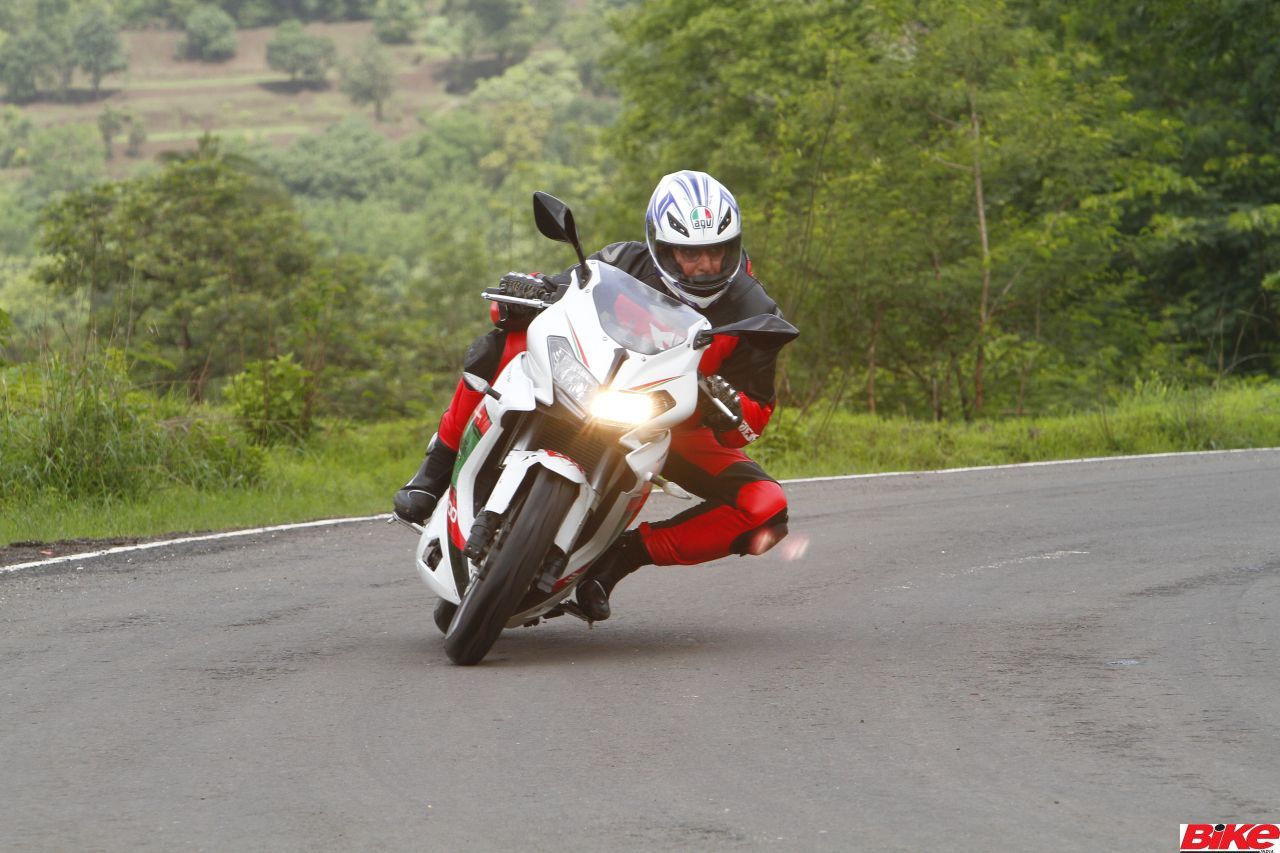 Braking, too, is quite commendable as the four-piston callipers bite the dual 260-mm floating rotors at the front with adequate force, though the feel could have been better.
Overall, the new Tornado 302 is quite a good motorcycle. It has got good handling characteristics that allow you to push the bike harder every time you see a corner and its stability is also amazing. The ergonomics are spot-on, except for the low-mounted rear-sets, and the sound of that double barrel exhaust is simply soothing. The engine feels a bit rough but it still packs a punch. Ride quality is pretty impressive and those Metzeler tyres are sticky as glue.
DSK Benelli haven't announced the price as yet but we expect the bike to be in the same region as the naked TnT 300. It will be launched pretty soon, so if you are looking for a motorcycle that stands out and is fun to ride, then wait for a while for the new Tornado 302.