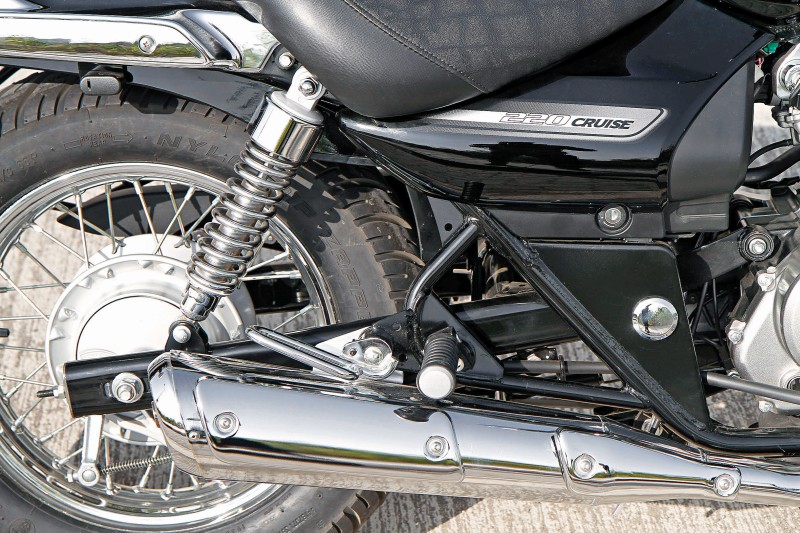 CRUISE
The Avenger 220's second avatar is going to its roots, and it was surely the one that impressed me the most out of the three. The 220 Cruise noticeably is the proper laid-back cruiser. Loads of chrome sparkling in the morning sun, the big cushy pillion back-rest, but, most importantly, easy-reach raised handlebars that truly mark it out as a comfortable mile-muncher. Get on and the feel is markedly different from the Street's. There's even an optional windscreen. The 220 Cruise has the same 19-PS air-and-oil-cooled 220-cc single as the 220 Street, and, together with that relaxed posture, makes for a fun and engaging ride.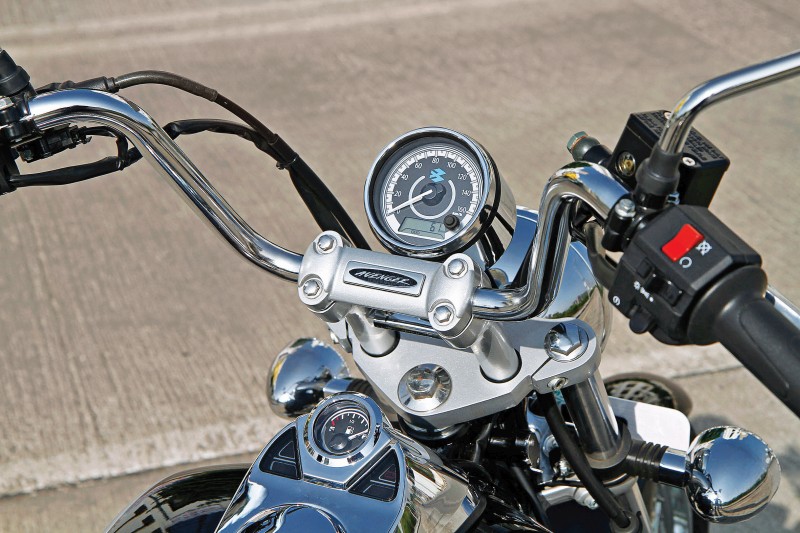 Bajaj say that the suspension has been tweaked to improve ride quality. I did find even the Cruise quite stiff but that's not usually a problem on the open highway. On the road, the engine feels meaty and helps to rapidly pick up speed and get a move on in a hurry. The grip from the wide MRF rubber is good and it gives it a sure, planted feel, helped no doubt by the lower centre of gravity. It isn't too heavy at 155 kg, and the low saddle height also makes this an appreciable package. It feels meaty, wide and cruiser-like but handles itself well. And you don't have to worry about being trapped if it ever falls over. All three have a side-stand as well as a centre stand, in case you were wondering.
The 220 Cruise is the classic Avenger. It is the essential cruiser and delivers the experience. If relaxed motoring is what you seek, few can deliver the experience this one does at the price it comes at.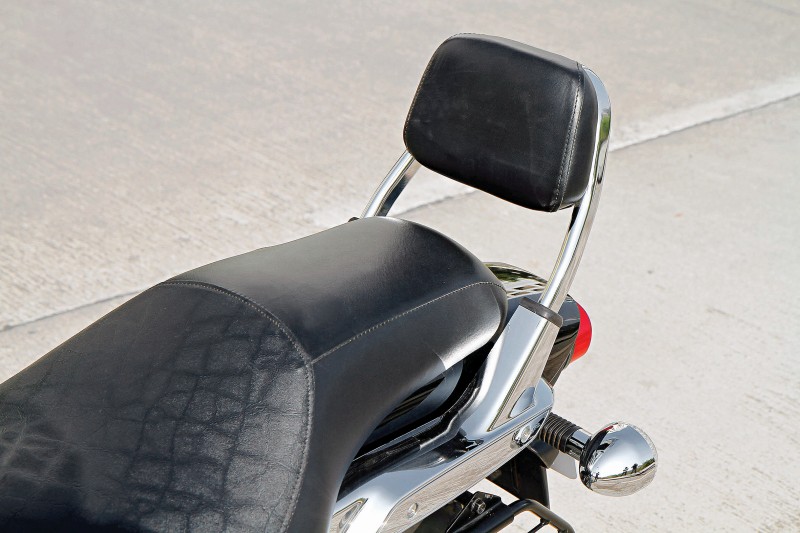 Speaking of which, the Avenger 150 Street is priced at Rs 72,901 (ex-Pune) while the 220 twins — yes, they have the same price — wear a tag reading Rs 81,727 (ex-Pune). That's a very competitive price structure considering most 150-cc sport-oriented and premium commuter motorcycles are priced around that much, even higher. The Avenger line certainly offers a completely different sort of machine for the price, and if road presence and a comfortable ride are your top priorities, you really can't do better.
---
Need To Know
Bajaj Avenger 150 Street
Price: Rs 72,901 (ex-showroom, Pune)
Engine: 149-cc, single-cylinder, two-valve, twin-spark, air-cooled
Max Power: 14.54 PS at 9,000 RPM
Max Torque: 12.5 Nm at 6,500 RPM
Transmission: Five-speed, chain drive
Weight: 148 kg
—–
Bajaj Avenger 220
Price: Rs 81,727 (ex-showroom, Pune)
Engine: 220-cc, single-cylinder, two-valve, twin-spark, air-and-oil-cooled
Max Power: 19.03 PS at 8,400 RPM
Max Torque: 17.5 Nm at 7,000 RPM
Transmission: Five-speed, chain drive
Weight: 152 kg (Street), 155 kg (Cruise)