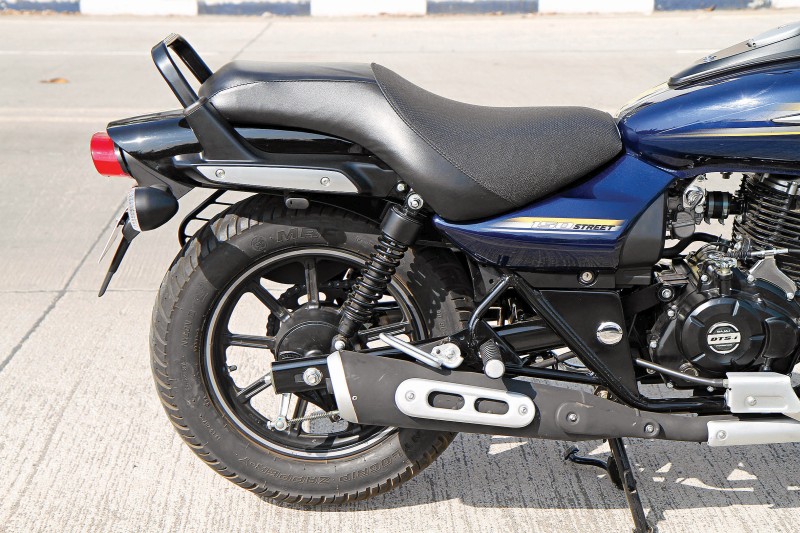 STREET
A black theme, alloy wheels, long-reach handlebars and a chopped back-rest mark the Avenger 150 Street. The new Avenger logos on the tank show how the company plans to turn it into a new, more pronounced sub-brand. The attention to detail is evident. Everything from the engine and exhaust to the turn indicators, front fork and wheels feature a matte-black finish. The 150 Street has a 'Midnight Blue' paint scheme, whereas the 220 Street is Matte Black.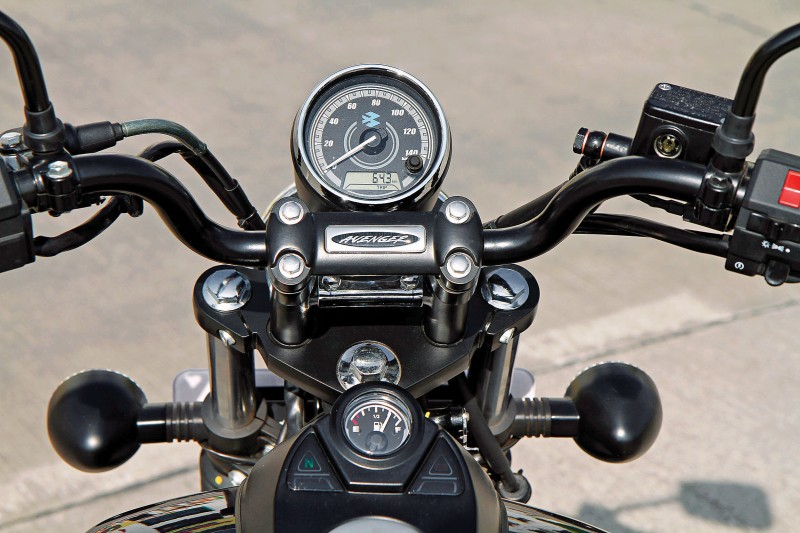 Mechanically, it stays similar, dimensions are identical but the portrayal is all new. The engine is a 149-cc two-valve twin-spark air-cooled single making 14.5 PS at a heady 9,000 RPM with a fairly decent 12.5 Nm of torque coming in at 6,500 RPM. There's no tachometer, so there's no way of telling exactly at what rate the engine is turning over. The digital display in the speedometer displays the odo-reading among other things. The fuel-gauge and instrumentation lights are mounted on the tank as before.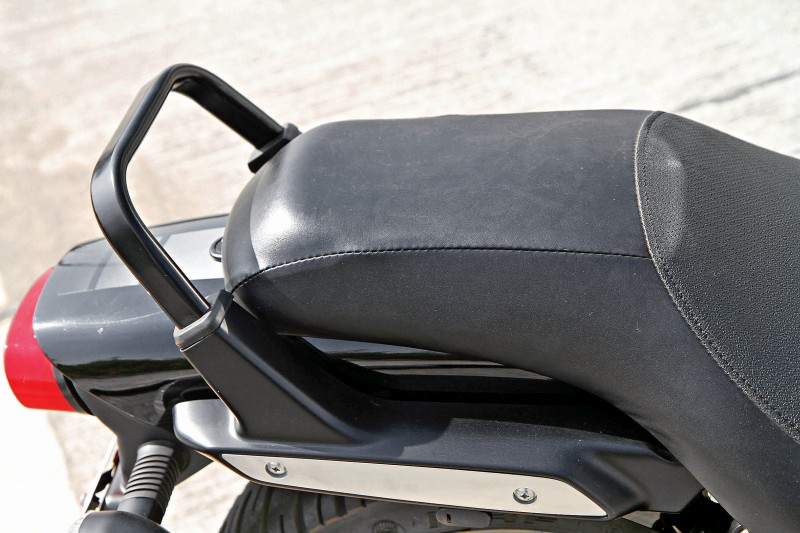 Get going and the Avenger 150 Street has a good enough pull low down. It gets off cleanly and pulls steadily. While the forward-set pegs and relaxed seating make for a comfy ride, the more street-smart handlebars have me reaching a bit more forward, while also making it a nimble handler. The power delivery is adequate and it gets up to 70 km/h without a fuss. Soon thereafter, the vibes begin creeping in, so its sweet-spot marks it out as a relaxed rider with an edge for dynamic performance. The suspension is pretty stiff, but that also makes it less bouncy and easier to control. On that note, the handlebars may be shorter, but the rake and fork length are the same, so making a U-turn still takes time. The 240-mm front disc and 130-mm drum deliver adequate stopping power but we'll have to wait for the test figures to see how efficient they are.
The 220 packs more punch with 19 PS and 17.5 Nm, and also affords a higher top speed easier. It can sprint to 60 km/h very quickly and can stay at highway speeds easier thanks to the added grunt. The larger 260-mm front disc is welcome equipment on the much quicker 220.