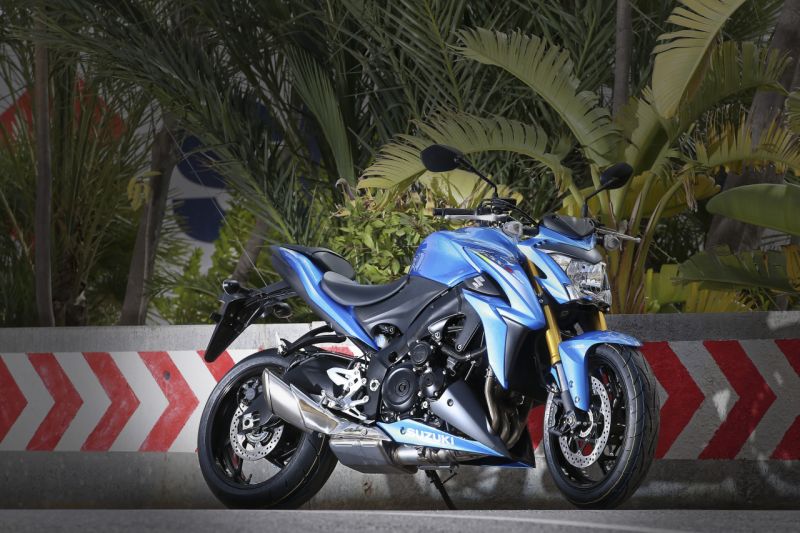 And the great thing about the GSX-S is that even straight out of the crate it's a very appealing bike, mainly because its basics – the engine and key chassis parts – are sound.Suzuki have taken far too long to produce a bike that in most respects (perhaps bar the traction control and ABS) they could have produced a decade ago. But the GSX-S1000 confirms that the firm is serious about rebuilding its reputation as a manufacturer of fast, light and sporty bikes. It's a hugely promising start.
Shinichi Sahara, GSX-S1000 Project Leader
"The priority with the GSX-S was always the fun of riding; to make it exciting. We have many competitors in this market. Some have a history of ten years, so we knew that we were jumping into this market later than these competitors and had to have something special.
"Our surveys showed that riders of naked sport bikes are mostly over 40, experienced riders who owned super-sports bikes previously – just like me, in fact.They mostly use their bikes for sporty riding at the weekend, and their main priority is low weight, agility and acceleration. Those things are very important for the fun of riding, so that's what we tried to provide.
"The final decision about which engine to use was made after testing several, including the 2005, '09 and the newest version. We started to think that the longer stroke gave a better character for that segment, including the sound, which adds to the sense of excitement.
"Always the decision was made after thinking whether or notsomething contributes to the fun of riding. But the target was all aspects of performance, including top end power and character. Sometimes I nearly gave up trying to achieve everything but my guys, the engineers, never gave up, and finally I think we succeeded.
"If we had no limit of human resources then yes, we could have made thisbike ten years ago, except for the traction control. But in reality the companyalways has priorities about which products we should make first. Weare a little bit later than our competitors but finally we are here. Suzuki is coming back – that's why I've been so busy in the recent months and years!"