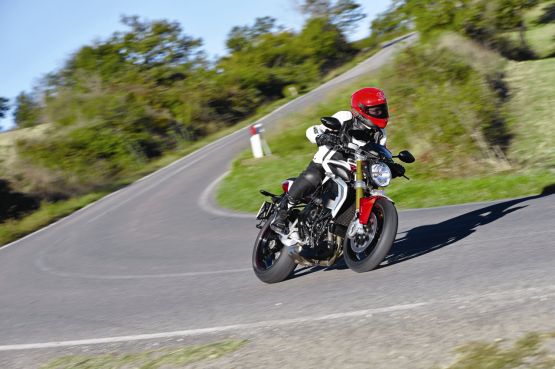 Giovanni Castiglioni, President, MV Agusta
"We've invested over €60 million (Rs 456 crore) in the last four years. Today we have 16 models, and we're aiming to have 19 at the end of 2015. From 2015 to 2019 we'll continue to invest in the company, another €60 million (Rs 456 crore) in the next four years.
"That investment will be in the four-cylinder platform, which we'll renew completely. Not just in the Brutale and F4; we'll move to a complete model range like we did with the three-cylinder bikes. So we'll have 600 cc up to 1,100 cc, with a model in all the categories.
"We'll still invest in the three-cylinder models, you'll see at EICMA. As well as these RR models there will be a completely new model, a small tourer for city commuting, as well as the final version of the Turismo Veloce that we presented last year as a concept.
"We'll also show a new super-sport model, the F4 1000 RC, standing for Reparto Corse [Racing Department]. This is the bike we developed to race next year [in World Superbike]. Next year the rules change, so all the major players will decrease power to close to Superstock rules.
"We've been working hard to make a bike that will start from a much better position. This bike makes 210 PS and weighs 175 kg. It has a new cylinder-head, lighter crankshaft, bigger fuel injectors, magnesium covers for the engine, and full titanium screws for the engine and chassis. You might think that sounds like nothing, but just a set of titanium screws for this bike costs something like €3-4,000 (Rs 2.3-3 lakh).
"The RC also has carbon-fibre wheels, top suspension and so on. We'll build 250 units and sell them to our best customers. Due to the FIM regulations it will have a price slightly below €40,000 (Rs 30.5 lakh approx), which is the price cap [for World Superbike homologation]. It's a collector bike, a pure racing bike, and it's fantastic."