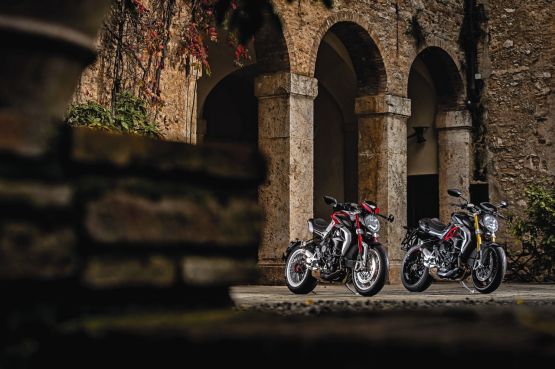 That's how MV Agusta's brochure describes it, and goes on to say, 'With the Dragster 800, MV Agusta pushed the envelope. With the Dragster RR, MV pushes even further'. We get a first-hand experience in Tuscany
Story: Roland Brown
MV Agusta found themselves with an unexpected hit on their hands after launching the Dragster 800 at the start of this year. Essentially a slightly more radical version of the Brutale 800 equipped with new handlebars, a one-plus-one seat and fatter rear tyre, it captured the imagination and snarled out of showrooms as fast as the Varese-based firm could produce it, despite a higher price.
"We planned to make 500, we've already sold 1,700 and could have sold 2,000 if we'd been able to produce them," says the firm's boss, Giovanni Castiglioni, who now aims to go a stage further with two even more outrageous follow-ups. The first is the Brutale RR, a hotted-up version complete with a more powerful 140-PS engine, firmed-up chassis and MV's most sophisticated electronics package yet. Alongside it is the Dragster RR, which features similar engine and chassis updates plus uniquely eye-catching wire-spoked wheels.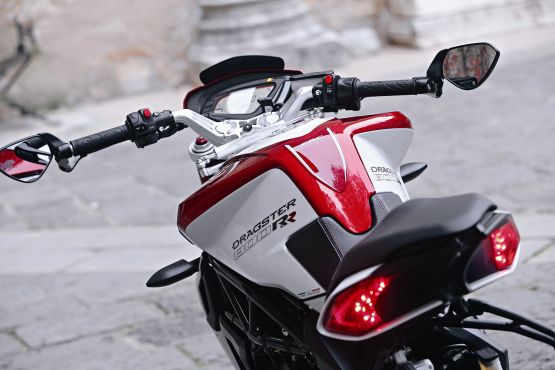 Dragster RR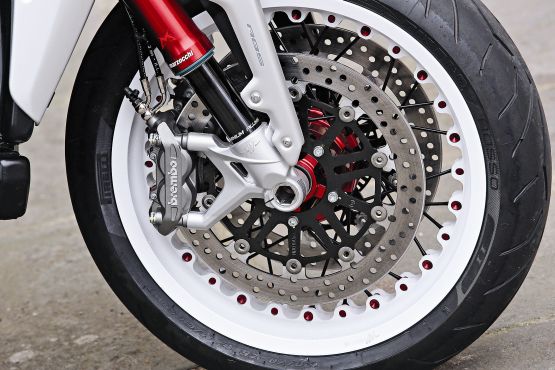 If a pair of wheels could ever be said to sum up a complete vehicle, it's the Dragster RR's 17-inchers. Manufactured by a Milanese firm that normally supplies the auto industry, the wire-spokers give no noticeable performance advantage over the standard model's cast items, as they're slightly heavier but have slightly less inertia, due to more of their weight being in the machined-from-solid aluminium centres.
But the visual impact is undeniable, especially that of the six-inch rear with its fat, 200-section Diablo Rosso II below a tiny mudguard that is mounted off the swing-arm. The RR's wheels add an extra touch of visual drama to a Dragster model that was already bursting with aggressive, cut-down style and attitude.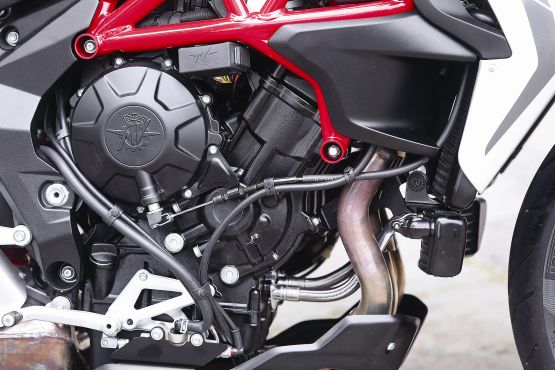 In performance terms the biggest change from the standard Dragster is the updated 798-cc powerplant that is mechanically unchanged, but whose intake and exhaust tweaks increase mid-range torque and boost maximum power output from the Dragster's 125 PS to 140 PS at 13,100 revolutions per minute.
That's a healthy boost to an already strong engine, and it makes the MV an even more seriously rapid and entertaining machine. Somehow the Dragster name sort of fits this unashamedly aggressive bike, even though the stubby MV, with its short 1,380-mm wheelbase, is the polar opposite of a typical drag bike that is built long and low to minimise front-wheel lift under acceleration.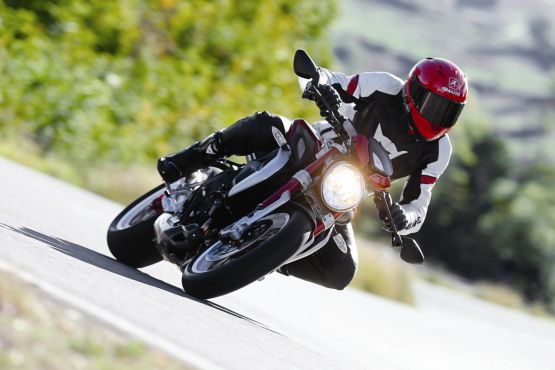 More on Page 2>