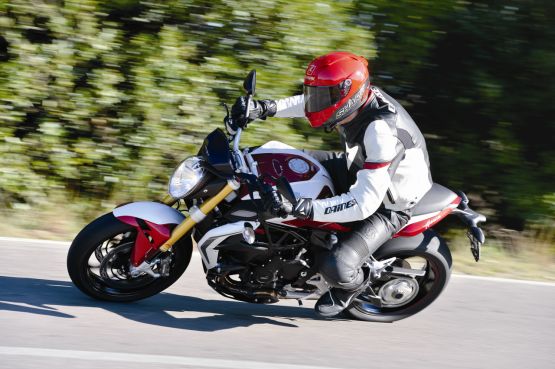 I could doubtless have slowed even harder if I'd been able to shift more weight rearwards, but the steeply stepped seat prevented me from moving back as much as I'd have liked. Despite that the Dragster RR provided plenty of entertainment on straight and twisty roads alike. And there's not much point in moaning about this bike's seat, because MV know it's not the most practical solution, and that's not what this bike was designed to provide.
No, this is a bike built for style, acceleration, posing, wheelies, three-cylinder sound, and even more style. MV's own brochure text sums it up: 'Absolute exuberance… With the Dragster 800, MV Agusta pushed the envelope. With the Dragster RR, MV pushes even further.'
Don't say you haven't been warned. There are plenty of much more sensible motorbikes, especially as the RR's price is about 20 per cent higher than that of the standard Dragster. But if you're looking for unmistakable looks, straight-line performance and charisma from a naked middleweight, this is the current state of the art.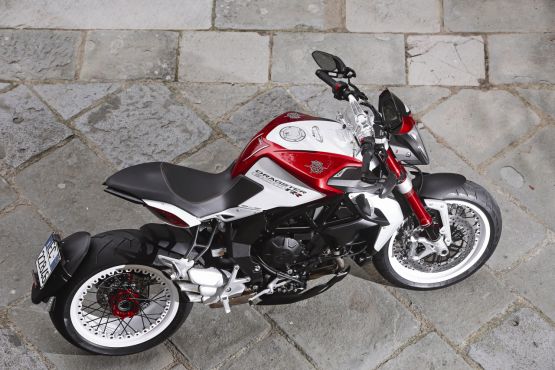 More on Page 4>