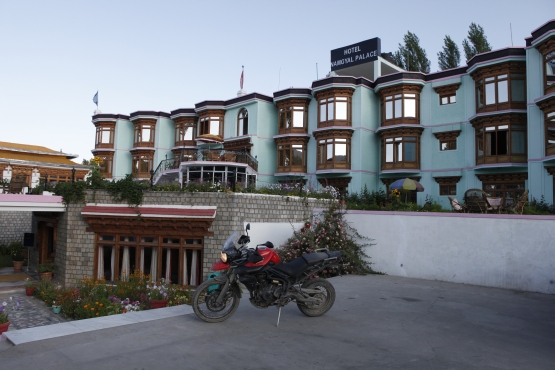 At the crack of dawn, I was up and giving the Tiger a once over to make sure it was a-okay. The Triumph riding gear had been a trusted second skin for the duration of the ride across the country and I realised I had donned it for one last ride! Off we went then, to Khardung La.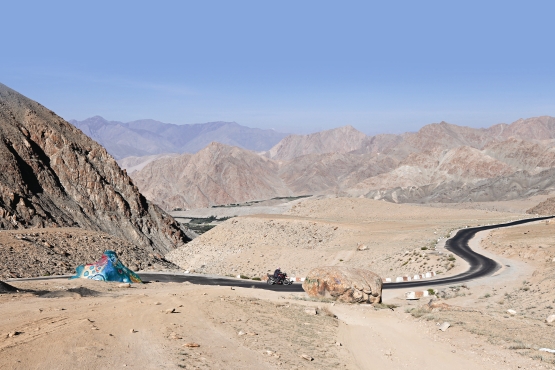 The road to the town of Khardung is a tiny left from the main market, next to the bus stand. A blue board above is the only real indication. It is rather narrow, passing through the local dwellings before it heads into open space. The road surface was pristine smooth tarmac, joy! Towering mountains added even more background to an already resplendent view. Khardung La is 37 kilometres from Leh, and in that distance, the climb up is higher than what one imagines at first. Literally scaling the mountain on two wheels, the Tiger was unperturbed, going about its business. This is what it was born to do! The 95-PS triple was nowhere near its peak as I kept a relaxed pace, not letting her free entirely or revving too high because of all the blind corners and truck traffic.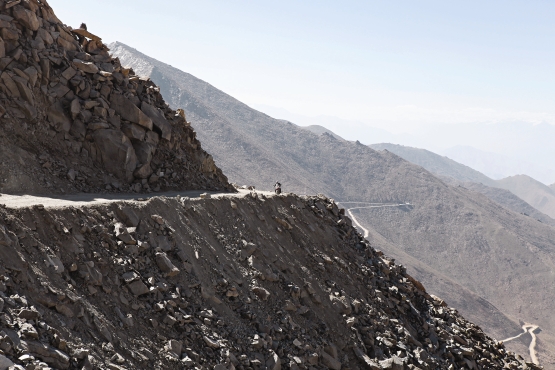 The road was perfectly fine till South Pullu, and as the village became a part of my rear-view mirror, so did the road. Heading to North Pullu, the road is non-existent; just gravel and stone with the occasional water-crossing. Potential landslide zones were present every hundred metres and I picked up the pace, though the dust and gravel meant I could only do modest speeds.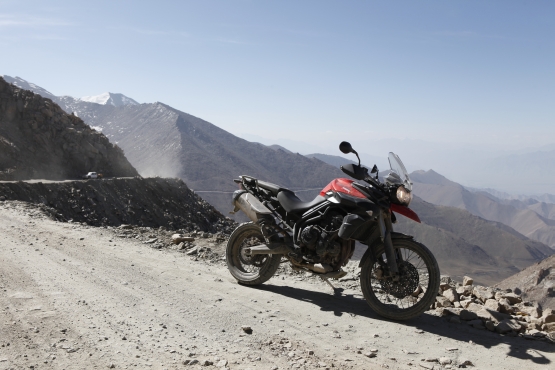 I stopped for a breather, quite essential at that altitude. I could see snow-capped peaks in the distance. And the winding road I'd just ridden up? It lay strewn like the string across open gift-wrapping paper. My gift was a only few corners away now. Helmet and gloves on, I got astride the Tiger to head around the home stretch.
There it was – Khardung La! The highest motorable road in the world, or so it's said. It had eluded me once before, but not anymore. Here was the board, the stairs, the café and countless colourful prayer flags flying free in the cold mountain air. The Tiger had done it! Starting from the southernmost point – Kanyakumari – here it was, 6,200 kilometres later, and 18,380 feet above sea level, at Khardung La. A journey of a lifetime and a perfect end to a set of timeless memories!