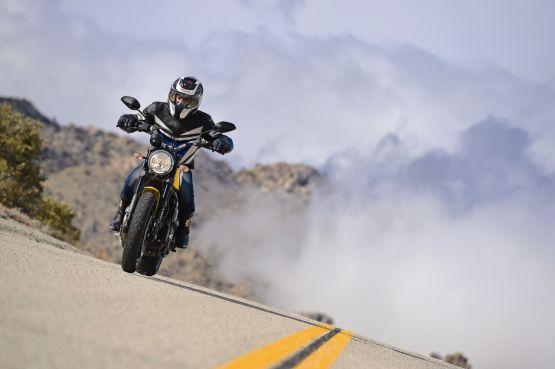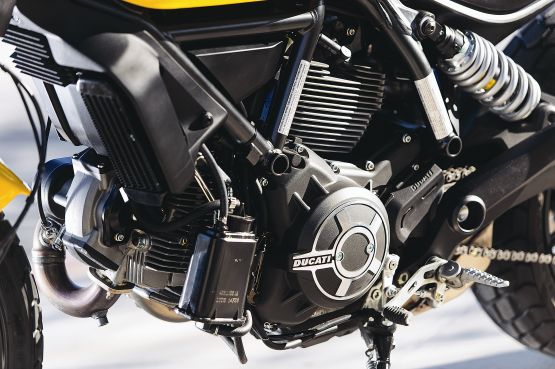 But this wouldn't be a review if we didn't talk about the technical specifications, right? At the heart of the Scrambler you have Ducati's tried and tested Monster 796 L-twin air-cooled engine, which has been de-tuned from 88 PS to deliver 76 PS at 8,250 RPM and 68 Nm of torque at 5,750 RPM. Even though the engine has been de-tuned, it still has a lot of punch, which you instantly feel when you open the throttle. The throttle response on the Scrambler is very sensitive and can be slightly unnerving for new riders. Over time, however, you do get used to its quick response.
The wide open roads in California were a great place to really whack open the throttle, make good use of the six-speed gearbox and have some fun. Once the throttle is cracked open, you can feel that the engine has been fine-tuned to give you that raw burst of power straight off the line as you climb up the revs to cleanly slot it into the next gear. The Scrambler has good bottom and mid-range torque which is perfect for riding in the city and the occasional weekend dirt-track rides. Even on the little bit of rough terrain that we encountered en route, the Scrambler proved to have more than enough bottom end and mid-range torque to keep you sliding and smiling.
Even though the Scrambler may not look like its other adrenaline junkie siblings, it still gets your heart pumping with excitement. Its light weight, rev-happy engine and low centre of gravity make it stable round corners at high speeds and easily flickable through traffic at low speeds. Adding to its ease of use is the fact that this motorcycle has an upright seating position with your feet tucked away a little towards the rear, knees firmly griping the tank and the handlebar at a comfortable height. This makes it a motorcycle you can ride every day, whether it's a city commute or a highway run. The seat too is soft enough for a 100/200-km run but if you like pounding down hundreds of kilometres, you may need a little more padding.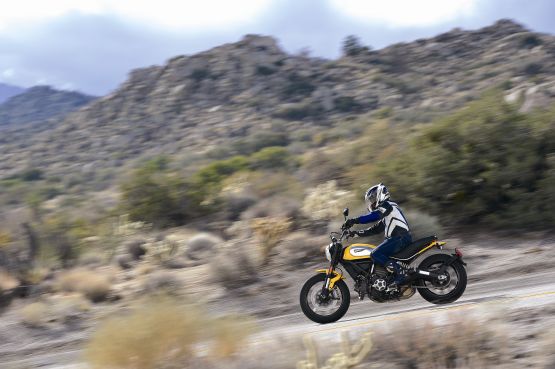 More on page 4 >