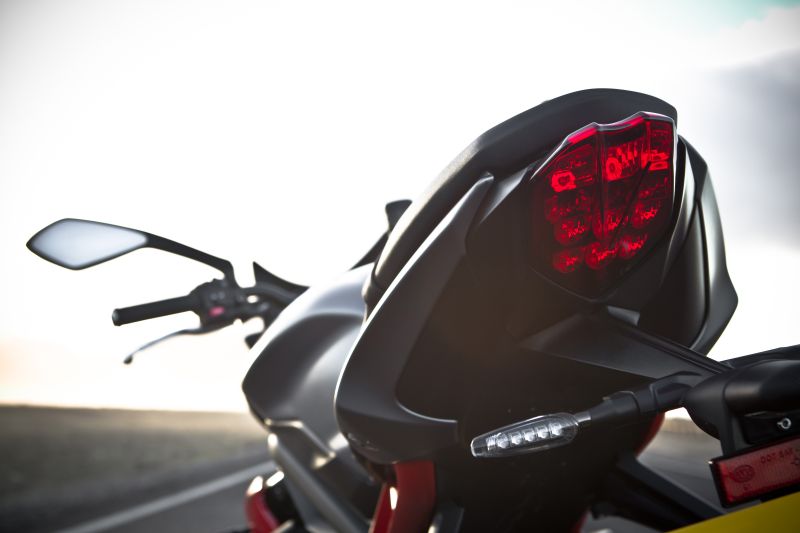 The Street Triple R's price is likely to be very competitive in most markets, although these days even the standard Street is not quite the bargain it once was. After all, there are plenty of less expensive Japanese middleweight alternatives, some of which are more versatile. Sporty naked bikes like the Triumph aren't particularly practical, especially if you do much riding on motorways or in bad weather.
But all that misses the point that the Street Triple – and especially the Triple R – are no ordinary naked middleweights. There's a magic about Triumph's mid-sized triple; a live-wire personality that most rivals don't even approach and which means you finish almost every ride with your blood flowing faster and with a smile on your face. And this Triple R is better still: sharper, leaner, lighter, more responsive and a little bit better equipped, especially with its ABS option.
Am I planning to trade in my Triumph for this one? Not any time soon, because, although the changes are worthwhile, the advantage over the previous model isn't dramatic enough to justify an upgrade. Would I buy a new Street Triple R if my bike was wrecked or stolen? Without a moment's hesitation.
Simon Warburton, Triumph Product Manager
"A lot of people who buy Street Triples are new to Triumph; a vast majority of people who buy one haven't had a Triumph before. Of course, we hope they're going to get to know the benefits of our three-cylinder engine and the way we do our chassis; that they'll get to like it and stay with us.
"One of the Street Triple's strengths has always been that it's a bike that anyone can get on and have fun on, whether a beginner or an expert. We had some ideas about what we could do to make that better; we've taken a lot of weight out of the bike and all of it out of the back end.
"That gives a lot of benefits in agility and stability. We've been able to make changes to the geometry to make the bike more secure and stable, more confidence-inspiring in corners and more fun to ride. So it's still a Street Triple, but more so.
"People are happy with the 675 engine so we worked on improving what we could on it, which was the fuel economy. With the chassis we looked at what we needed to do to make it better and decided we needed a new frame. So we started out saying, 'How do we update this bike?' and that turned into, 'Actually, we need to make a whole new bike'."
Story: Roland Brown
Photography: Alessio Barbanti and Stefano Gadda